WoW
Mar 15, 2018 11:30 am CT
Battle for Azeroth Alpha Live Q&A today at 11:00 a.m. Pacific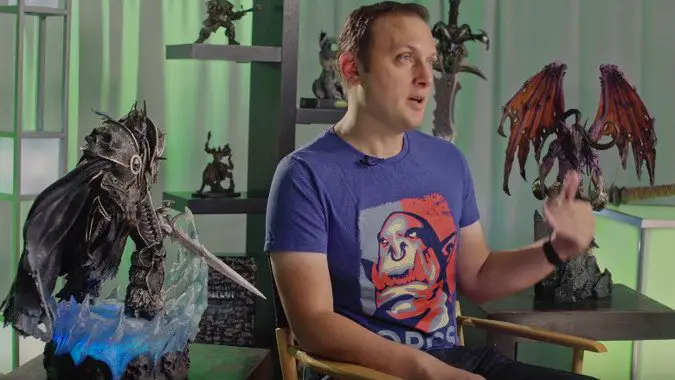 You probably have questions about Battle for Azeroth, right? Well, if you do, please note that there's a Q&A this week which could well answer them, provided they actually get asked. CM Ythisens posted to his Twitter this tidbit of news announcing that there's a new Q&A coming this week — yes, this week — all about the Battle for Azeroth alpha. It's going to be the usual — you'll get to watch it live on the Warcraft Twitch channel this Thursday at 11:00 a.m. Pacific — and they want your questions.
Warcraft BfA Alpha Live Q&A this Thursday! Look at that sweet Ox there posting that kind of thing. You should post your questions there so we can read them and make @devolore ask @WatcherDev.https://t.co/gTgHFWRPJe

— Caden House (@CadenHouse) March 12, 2018
Yep, we're going to get a Q&A with CM Lore and Ion "Watcher" Hazzikostas this week, so get your questions in now. Thursday isn't that far away, and there are likely to be a lot of people asking questions about their favorite class or spec, or about how the item squish is going to work, or possible Allied Races we haven't had announced yet. If you have a question, you can ask it in the forum thread or on Twitter using the #WarcraftQA hashtag. Please note that there's no ampersand in that hashtag, so don't use one if you want your question to get looked at.
With the alpha up to two zones per faction and the pre-order hinting at a summer release — remember, on or before September 21st was what they said for Legion and that launched at the end of August — the clock is running down on Legion. If you don't want to get caught flatfooted by the changes coming in, now's the time to ask Watcher for more details. A lot's changing and we've only gotten a glimpse at all of it so far. You can see the full forum posting below:
Join us live on Twitch.tv/Warcraft Thursday, March 15, at 11:00 a.m. PDT (6:00 PM GMT), as we sit down with Game Director Ion Hazzikostas for our next live developer Q&A where he'll be answering your World of Warcraft: Battle for Azeroth Alpha questions.
You can submit your questions here in this thread or on Twitter by using the hashtag #WarcraftQA.
As a reminder, please keep your questions short (40 words or less) so that we can get to as many questions as possible. We look forward to you joining us live on Thursday!