WoW
Mar 23, 2018 1:03 pm CT
New Blood Elf customization options added in latest alpha build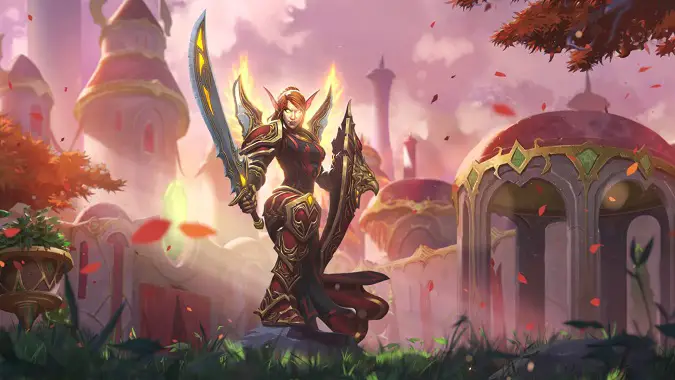 As if in direct response to a Reddit thread from earlier this week asking for gold or blue eye-color options for Blood Elves, Blizzard has added a golden-eye option (plus three new faces) for both male and female Blood Elves. The new options were datamined by Wowhead after the latest Battle for Azeroth alpha build went out, and they definitely bring a noticeably new look to Blood Elves.
I will admit, it's a bit hard to tell what sets the three new facial options apart from the existing ones, but that's more because I don't have the current options memorized. Side-by-side, each of the three faces looks unique. Regardless, the eyes are what draw my attention, and it's nice to see Blizzard (potentially) acknowledging the reclamation of the Sunwell with new character models.
I say "potentially" because we don't actually know if these will simply be added to the customization options, or if they'll require a quest to unlock. Heck, we don't even know if these are going to be available to players. There's a solid chance these are intended for specific NPCs and a similarly solid chance these are exclusive to Blood Elf Paladins. Point being, this is the alpha and these have only just been datamined.
That said, it's still hard to not get a little hyped seeing these. I'm not expecting anything more, but that's not going to stop me from imagining what expanded customization options might look like for other races. You can get a quick look at the new options below, but be sure to go to Wowhead for larger, more detailed versions of each.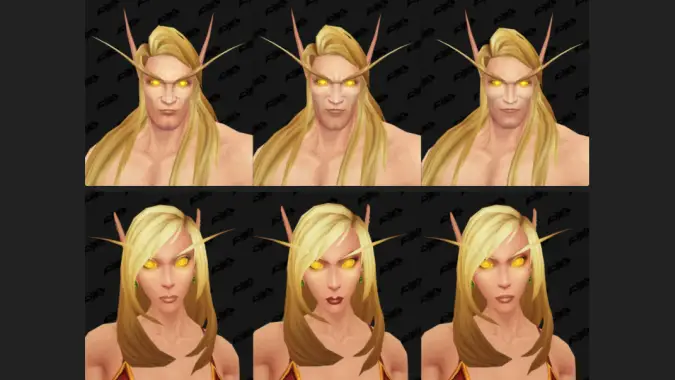 What do you think of the golden-eyed Blood Elves? Would you also like to see blue eyes added? Alternatively, are there any specific options you want to see added for the other races?