Rework to Horizon Lunar Colony map accidentally included on Overwatch PTR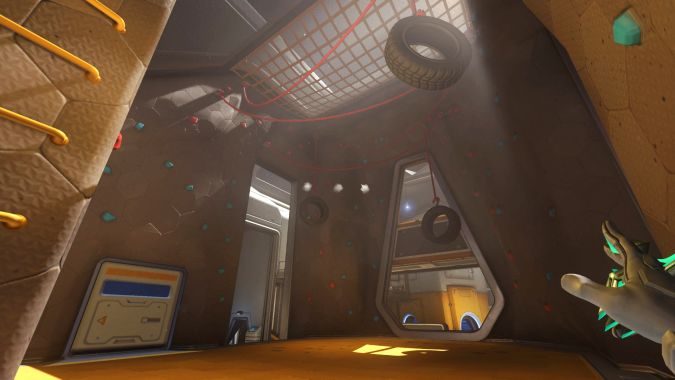 Looks like the cat is out of the bag — or more accurately, the gorilla's out of the research facility. The Horizon Lunar Colony map is apparently being reworked to address some balancing issues. Players can get a sneak peek of the changes in progress on the latest Overwatch PTR. However, these changes aren't final — and as it turns out, they weren't intended for the PTR at all. Principal Level Designer David Adams hopped on the forums to clarify what players can expect for the future.
Well that wasn't supposed to happen but there you go. We have some changes that we are still working on and testing for the map so what you are seeing here may not be final. Also as an FYI it won't be released with the next patch and no eta for when it will be released as it is still a rework in progress.
Horizon Lunar Colony has long been a problematic map for players, heavily favoring the attacking team. But it's also a pretty unique, fun map with some surprises. The low-gravity zones in particular are a highlight, if mostly optional. It looks like the upcoming changes will address a lot of the problems players have had with the map so far. There are some significant changes to the layout, with extra walls for cover and platform adjustments on the second point.
Even though the map hasn't been finalized, there's a video of the changes so far available on YouTube for viewing. Keep in mind that this is still very much a work in progress, and that the final map may end up entirely different. However, the terrain changes are definitely encouraging.
While Horizon's rework won't be available in the next patch, there's still plenty to look forward to. The PTR also features a brand new map — Rialto — as well as significant changes to Hanzo. We may not have that Horizon update immediately, but we're still getting plenty to play with. Be sure to check out the PTR patch notes for more details on what to expect in the upcoming patch.