Fusion Cuisine: How Chef Heidi raises Philly's game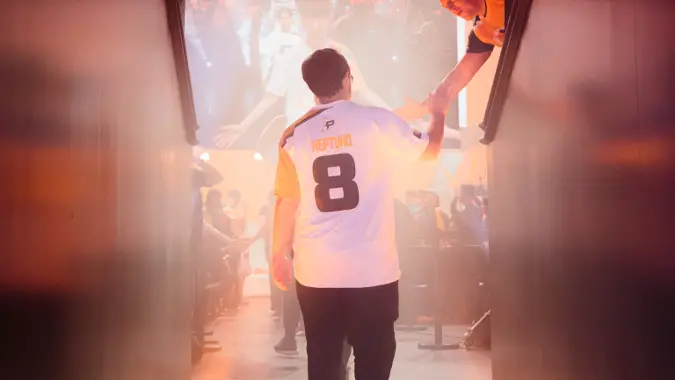 Most of the Overwatch esports personalities I follow on social media are of some kind of intrinsic value to the esport itself. Whether it's statistic analysis, trends, translators, or just different show hosts, there's a lot of information to absorb on a daily basis. However, one person on my feed brings nothing to the figurative table, and everything to the literal one.
Chef Heidi has been cooking for the Philadelphia Fusion since the middle of Stage Two of the first season of Overwatch League, and posting all her dishes to her Twitter. Every day, except the week she went on vacation and Boombox nearly burned the house down trying to use the microwave, Heidi has posted pictures of all the tasty-looking, diverse cuisine she serves up to the Fusion. From that new classic "Taco Tuesday" to lighter hoagies for game day — which non-Philadelphians may know as heroes or sub sandwiches — every dish is unique and designed to keep her players in top fighting form.
Breakfast of Champions: Acai Bowls and Mojo Pork Bowls for @PHL_Fusion #pdomjnate pic.twitter.com/yHBILDfi3b

— Heidi (@chefheidiLA) March 25, 2018
Heidi notably prepares tons of fruits and veggies in each meal. Whether it's coleslaw and fruit salad alongside classic pork barbecue and mac and cheese, or broccoli, sprouts, and quick pickles in a Mongolian beef bowl, Heidi isn't just making tasty food. She's fueling her team for victory.
Nicole Carpenter from Dot Esports spent a full day with Chef Heidi, which included a trip to the store and enviably, a full course of dishes. Amelia Mary-Justice over at Inven published a great article on the idea of physical fitness playing a role in game prowess in addition to the role food can play, also featuring the chef. Philadelphia has undeniably improved since they signed Heidi to their roster. Though of course other factors like meta and personnel changes played a role, other Overwatch League franchises have taken their cue. The Florida Mayhem have started posting pictures of their chef's food, but Mo seems to be a more camera shy than Heidi.
More importantly, Heidi is the best thing in my twitter feed on any given day, and I'd recommend that anyone interested in food or esports to go ahead and follow her. Though any of her pictures are particularly drool-worthy, I fell in love a little the time she made her team a Monte Cristo sandwich.