News
May 17, 2018 3:17 pm CT
Call of Duty: Black Ops 4 headed to Blizzard Battle.net this fall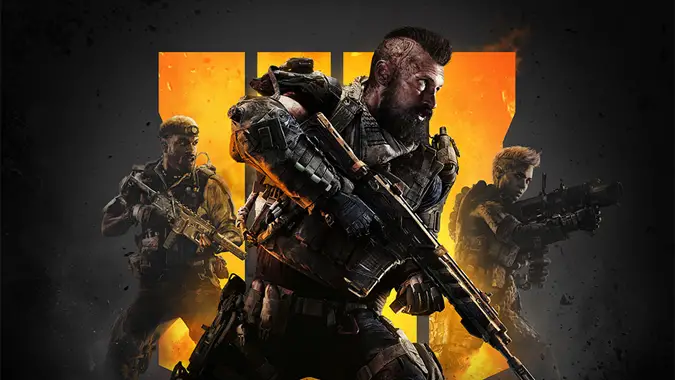 Looks like we'll have more than Battle for Azeroth on our launcher this fall — Call of Duty: Black Ops 4 for PC will be available as well. The first-person shooter is the fifteenth entry to the Call of Duty series, a sequel to 2015's Black Ops 3. As evidenced by the sheer number of titles, it's a wildly popular series.
Black Ops 4's Battle.net integration means you'll be able to talk to your friends playing Call of Duty while you're playing any Blizzard title. Just like Destiny, the game's inclusion on Blizzard Battle.net also means you'll be able to purchase it with your Blizzard balance. And — just like Destiny — if you're not interested in playing Call of Duty, you can simply ignore the little icon, and go about your day.
But for Call of Duty players, this is a pretty big deal. Blizzard's been working closely with Treyarch and Beenox to fully integrate the game with Battle.net. They're working hard to make sure the game's PC iteration is as flawless and exciting to play on PC as it is on consoles. It's a first for the Call of Duty franchise, and Battle.net's social features will only further enhance the game.
Call of Duty: Black Ops 4 for PC will be available exclusively on Blizzard https://t.co/hJ55RfV3Ga this fall. pic.twitter.com/DAiqER3YO5

— Blizzard Entertainment (@Blizzard_Ent) May 17, 2018
Players might be concerned that this means a whole host of other games will be hitting the Battle.net launcher as well. No need to worry — Blizzard points out that they look at games on a case by case basis. It takes a lot to integrate a game with Blizzard Battle.net, and at the moment, there aren't any plans to throw a ton of other games on the launcher. Blizzard's keeping their focus on supporting the current games already available.
However, if you've been stalling on preordering Call of Duty: Black Ops 4, now might be a good time to look at your Blizzard Balance. The Standard Edition of Black Ops 4 is available for pre-purchase on the Blizzard Store right now, for $59.99. The game launches on all platforms October 12, 2018.