Overwatch League's first regular season comes to a close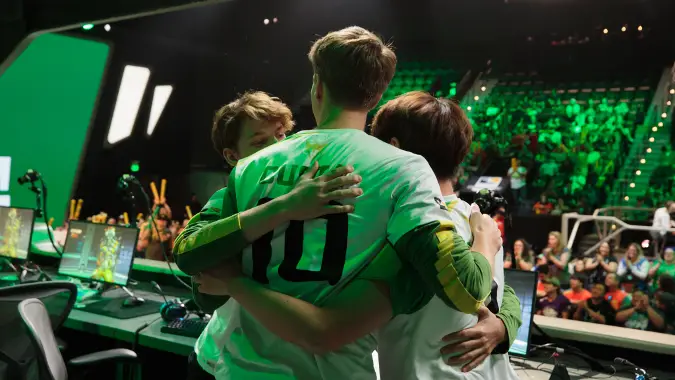 It's the final week of regular stage competition in the very first season of Overwatch League. In true Overwatch League fashion, there are several teams within a hair's breadth of each other, so this week nearly every game is a must-see on playoff implications alone.
After last week's defeat by the hands of Florida and Boston, the Shanghai Dragons seem doomed to a historically bad 0-40 first season. Though Shanghai has two final chances to get their goose egg off the board, those chances are against the L. A. Gladiators and the San Francisco Shock, who have both been thriving since the meta changed at the beginning of the stage. Even though it breaks my heart, sometimes the volleyball team doesn't raise the money they need in time to save the community center.
Watch Full Match | Los Angeles Valiant vs. London Spitfire | Stage 4 Week 4 Day 2 from OverwatchLeague on www.twitch.tv
On a happier note, the L.A. Valiant has a chance to be the second team to nab an undefeated stage. Sitting at 8-0, this week they'll go up against the San Francisco Shock at 8 p.m. today and the Dallas Fuel at 10 p.m. Friday. In previous stages this would have been a gimme, but the Shock and Fuel have been looking stronger than ever.
This week is going to be hectic, both for the stage and season finals implications. In the stage standings, there are three teams with the same match record within two map points of each other, with a couple others on the bubble. The biggest match of the week is going to be on Thursday at 6 p.m. as two of those teams face off. The Philly Fusion and Houston Outlaws have one map point separating them in the standings. More than that, in the big picture the two are placed 6th and 7th with just two wins separating them. If Houston can win both of their games this week, especially against the Fusion, they may stand a chance of going to the finals in NYC.