The London Spitfire look back on Overwatch League Season 1 and reveal their favorite anime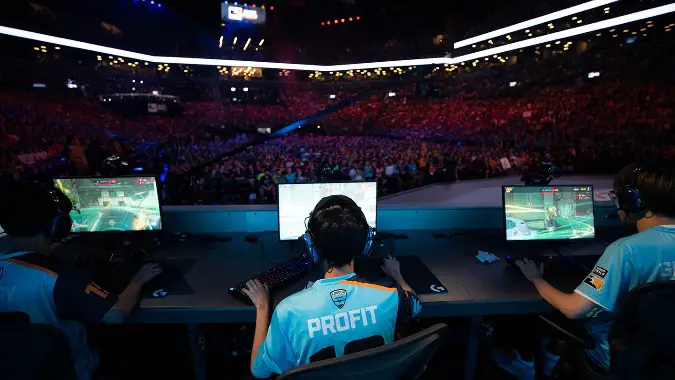 Before the London Spitfire Reddit AMA this week, we would have never known that Gesture and Bdosin share the same favorite anime of all time: One Piece. Birdring likes Doraemon, Nus likes My Hero Academia, and unfortunately, MVP Profit didn't have an answer.
Profit did say that his favorite play during the grand finals was his Tracer 5-kill on Volskaya Industries against the Philadelphia Fusion. "I remember yelling Naisuuuuu," he wrote. Of course, a play like that is stunning to watch, but when someone asked Profit about how much natural talent comes with their incredible Overwatch skills he said he believes it's split evenly between talent and effort. Even Profit believes professional players have to take the time to practice new skills. His teammates, Bdosin and Gesture, disagree though — they believe there's a fair amount of luck involved with Profit's skill.
The Spitfire's other DPS player, Birdring, answered some questions too. Recently, he admitted to injuring his wrist due to a bout of frustration after playing Getting Over It. When asked about it, he said he's quit playing the game and plans to further rest his wrist when not playing for the team.
Later in the AMA, Birdring was asked who he'd like to play against next season now that he's beaten Fusion's Carpe. Birdring said he wants to beat Carpe again and then move onto the New York Excelsior's Pine and the Houston Outlaws' Linkzr.
On a more serious note, Gesture answered a question about the team performing so well in the finals. "I think the difference between the teams that did well and didn't do so well during the playoffs wasn't dependent on an individual player's performance, but rather the team's comprehension of the meta." Each stage of Overwatch League updated with the game's current balance changes and this clearly had an effect on the teams. From the Mercy resurrection meta to the Brigitte and sniper meta, the teams all had to adjust. And according to Gesture, Spitfire did it a little bit better.
The Overwatch League Champions have a lot more to say in the AMA, like what they're looking forward to seeing in London, and who on the team they'd marry. Give it a read if you want to learn more about what it's like to play in the Overwatch League, and what keeps the interest of the players outside of the game.