The last batch of BlizzCon tickets is now sold out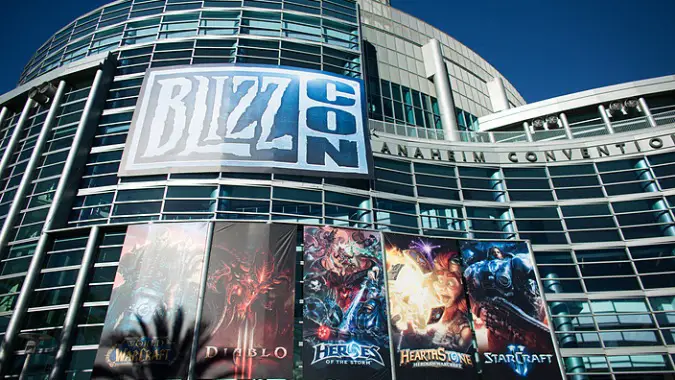 Update: Sorry, everyone, but tickets are sold out, probably for good.
If you want to go to BlizzCon this year but missed out on previous ticket sales, you have another chance. Blizzard just announced they're opening up the floodgates and holding another BlizzCon ticket sale in just over a week — so get ready to get online and stare fixedly at a website until it lets you try to buy some tickets.
A third round of tickets for BlizzCon is coming on Saturday, 8/18 @ 10 AM PT!

Get the scoop here: https://t.co/rKYCHWGHci pic.twitter.com/rmIKsXtUQi

— Blizzard Entertainment (@Blizzard_Ent) August 8, 2018
This third round of ticket sales will happen at 10 am PDT on Saturday August 18, and like the other rounds it's being held on Universe.com. Tickets are priced at $199 USD plus applicable taxes and fees and is subject to all the same conditions as previous sales, so make sure you understand those. Note that while the deadline to change names on badges — the name has to match the name of the attendee using the badge — has passed, anyone who buys on the 18th has until the 31st to put in the right info, so feel free to buy for friends.
BlizzCon tickets are very popular items. They sell out in minutes and people often try and get them weeks or even months after a sale with sites like LFBlizzCon, so it's a very cool surprise to see Blizzard releasing more tickets. With the recent announcement of multiple Diablo projects to be announced later this year, I have a sneaking suspicion that BlizzCon 2018 is going to be one that leans heavily on the Diablo franchise, but there will undoubtedly be a lot of news and panels for every one of your favorite Blizzard games.
Blizzard's takeover of the Anaheim Convention Center continues apace and they seem to be making use of as much of the space available as they can — meaning we get more tickets. If you missed previous ticket sales or just didn't get lucky, you have a chance to get tickets Saturday, August 18 at 10 a.m. PDT over on the Universe.com ticket page.