Overwatch line of LEGO sets releasing in January
Click here for more photos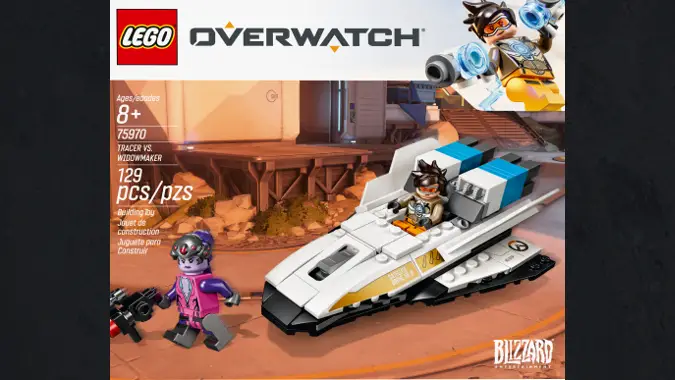 This weekend at BlizzCon, Blizzard Entertainment unveiled an upcoming line of Overwatch LEGO sets to be released January 1, 2019 — just slightly too late for the holidays. So far, Blizzard Entertainment and LEGO have announced six sets in total:
Watchpoint: Gibraltar Payload with Widowmaker and Tracer minifigures. 129 total pieces. $14.99
Hanamura dojo with Hanzo, Genji, and Shimada Henchman minifigures. 197 total pieces. $19.99
Dorado Showdown with Soldier: 76, Reaper, and McCree minifigures. 419 total pieces. $29.99
D.Va and Reinhardt buildable mechsuits. 455 total pieces. $39.99
Fully reconfigurable Bastion. 602 total pieces. $49.99
Watchpoint: Gibraltar with Mercy, Reaper, Winston, and Pharah minifigures. 730 total pieces. $89.99
While some of these prices are quite steep, LEGO collectors know what they're in for at this point; these aren't any more (or less) expensive than the LEGO standard. You can see pics of all the sets in the gallery above.
Interestingly, the partnership between Blizzard Entertainment and LEGO was first announced all the way back in May of this year, which just goes to show you how long these partnerships take sometimes. It's been roughly 5-6 months since the initial announcement, and the deal was likely in progress for months prior to that. But if you're an Overwatch fan and a LEGO fan both, it's surely worth the wait.