WoW
Nov 27, 2018 10:00 am CT
Behold your Warchief – Sylvanas Windrunner rises to haunt you in LEGO form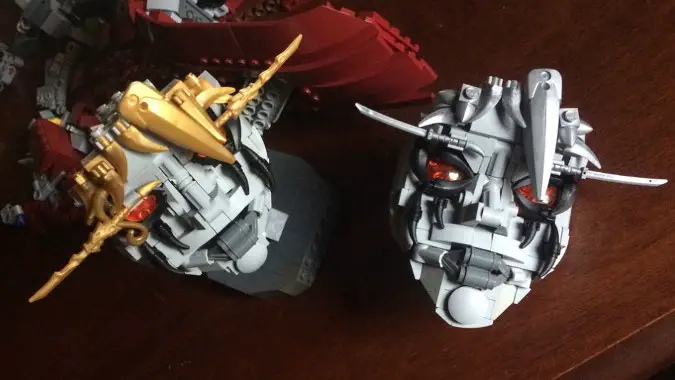 The vast array of LEGO sets out there indicate that there's a market for the little bricks well past childhood, but sometimes I forget just how many people are into making things with them. Adult LEGO enthusiast site The Brother's Brick features the creations of adult builders and hobbyists and some of the stuff they make can be really out there. I personally can barely build a wall, but Timofey Tkachev definitely doesn't have that problem, as this bust of Sylvanas he created and which the site featured makes abundantly clear.
Mister Tkachev previously posted a WIP of the Sylvanas bust to his Flickr account which featured the construction of the face. I'm always a sucker for behind the scenes shots and in particular I find the ability to look at a pile of LEGO bricks that in no way suggests the face of a Forsaken Warchief and moving step by step from that to this. There's a real sense of the melancholy of the Forsaken in the work here, which is to my eyes even more impressive when it's achieved in this manner. It's almost LEGO pointillism, achieving an impressionistic quality that quite frankly I never really expected to see involving either Sylvanas or LEGO bricks.
Is it fair to say that I'm a little more moved by the tragedy of the character now that I've seen her in LEGO? That's weird, right? Still, it's an excellent piece and it goes to show how these characters can reach into  people's lives and be reflected in unusual ways. I'd like to see what Mister Tkachev could do with Saurfang or Velen, and I'm very impressed with his work here on the Banshee Queen.