WoW
Dec 13, 2018 10:00 am CT
Azerite Knowledge will not increase until January 22nd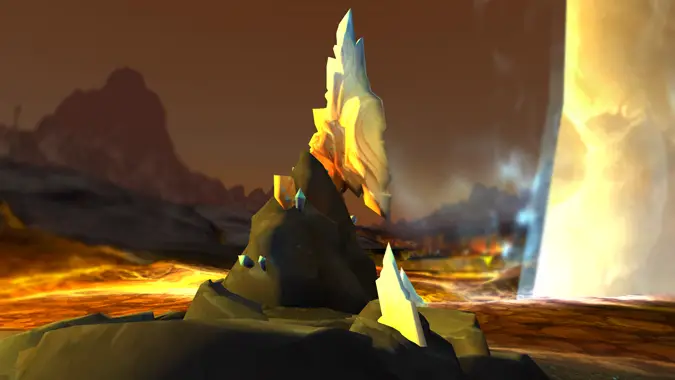 If you logged in when patch 8.1 went live and noticed that Artifact Knowledge hadn't gone up like it has since Battle for Azeroth launched, you're not alone –and it's not a bug or a mistake. The @WarcraftDevs Twitter account replied to a tweet asking about the lack of an increase to inform us that no, it's not going up now, nor will it be going up again until the arrival of Season 2 Azerite items when the Battle for Dazar'alor raid drops on January 22nd. Until then, Azerite Knowledge will stay right where it currently is.
The intent of increasing Azerite Knowledge was to provide assistance to catch up and unlock Season 1 Azerite powers. It's now at a level that does so, and will resume increasing when Season 2 Azerite items begin appearing on January 22. https://t.co/Ru86tltrfN

— WarcraftDevs (@WarcraftDevs) December 12, 2018
I don't have a problem with the change, I just don't get why this wasn't announced beforehand. Did they forget about it? It's been a hectic couple of days with a lot going on so I'm not entirely unsure that couldn't be the answer.
I can't say I think we need any more Azerite Knowledge — I just logged on last night to do a couple of emissaries and got like two levels on that necklace, so it's working as intended. It certainly feels like it's fine to wait until we start getting those new Azerite pieces, although to be frank I wouldn't mind if the Azerite Knowledge kept increasing so that I could actually have the new pieces fully unlocked when they started dropping. But either way, this feels like something that both could easily have been made clear to the community before someone had to tweet asking if it was a bug — and more importantly should have been made clear before that point.
If you're playing catch-up on an alt or took a break before patch 8.1 and are just now getting back into the swing of things, then make sure you're not counting on an Azerite Knowledge increase before January 22nd, because there won't be one.