Everything you need to know about Overwatch League Season 2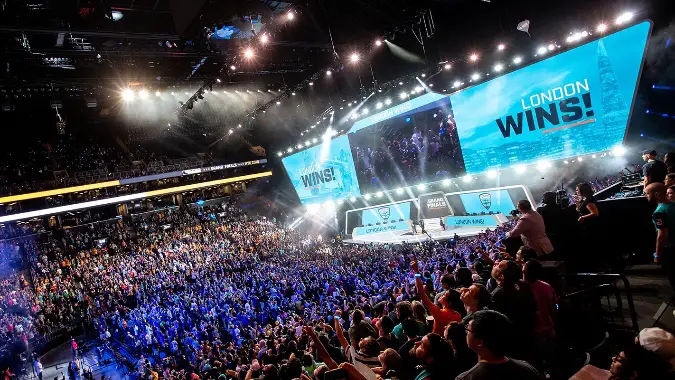 This Thursday, February 14, Overwatch League returns for Season 2 with a whole new schedule and eight new teams. Here's how the entire Season, including all of its stages and special events, will go down.
First of all, there are the aforementioned eight new teams this season including: The Atlanta Reign, Paris Eternal, Toronto Defiant, Washington Justice, Chengdu Hunters, Guangzhou Charge, Hangzhou Spark, and Vancouver Titans. All of these teams, including the 12 from Season 1, will play a 28-match schedule, down from the 40-game schedule from the previous Season. That means that your favorite team might not play every week, but it also means the players should have the much-needed downtime to rest and practice.
There will be a total of four five-week stages, and the wins and losses will count toward teach teams' records and seed them for the postseason games. That postseason will take two winners from each division (Atlantic and Pacific), the four best teams by record, and two additional teams that will qualify based on their performance in a play-in tournament between the seventh and 12th-place teams. The prize pool for this season is $5 million, up from $3.5 million last year. You can see how all the money gets rewarded on the official post, but know that there's a fair amount more up for grabs this year.
The All-Stars games, where the best players team up and play against each other, will take place between Stages 2 and 3, unlike at the end of the Season last year. The top eight teams, two division leaders, and the next best six teams in the stage standings will qualify to play in that stage.
The Los Angeles Blizzard Arena will host teams like the Hangzhou Spark, Shanghai Dragons, Seoul Dynasty, London Spitfire, and more this Thursday at 7 p.m. EST on Twitch and more. You can view the full schedule on the official Overwatch League website. In the meantime, is there any team in particular you're rooting for?