Play Bingo with us as Overwatch League season 2 returns tonight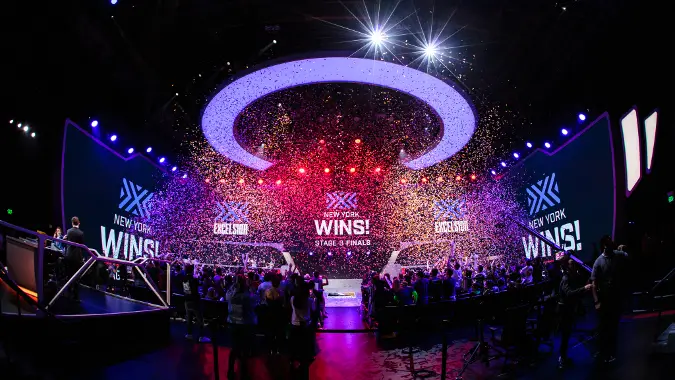 Overwatch League returns for Season 2 tonight at 6 p.m. CST with all kinds of new action, sick plays, and headshots galore. We wrote you a serious rundown earlier this week of everything you need to know before the League kicks off for a new season, and I'd suggest you go revisit that before the the players hit the battlefield tonight.
Now we're just ready to kick back, be fans, and meme with the best of them. We're pretty sure you are too. As such, we made a few bingo boards you can check off with us as we watch the season opener. Most of the boxes are callbacks to last season, with the exception of the middle square — the GOATs meta is new for this season of Overwatch League, but we're confident that'll be such a common occurrence that we figured that's a good one for your freebie.
We just really, really hope we don't have to tick the 0-41 box.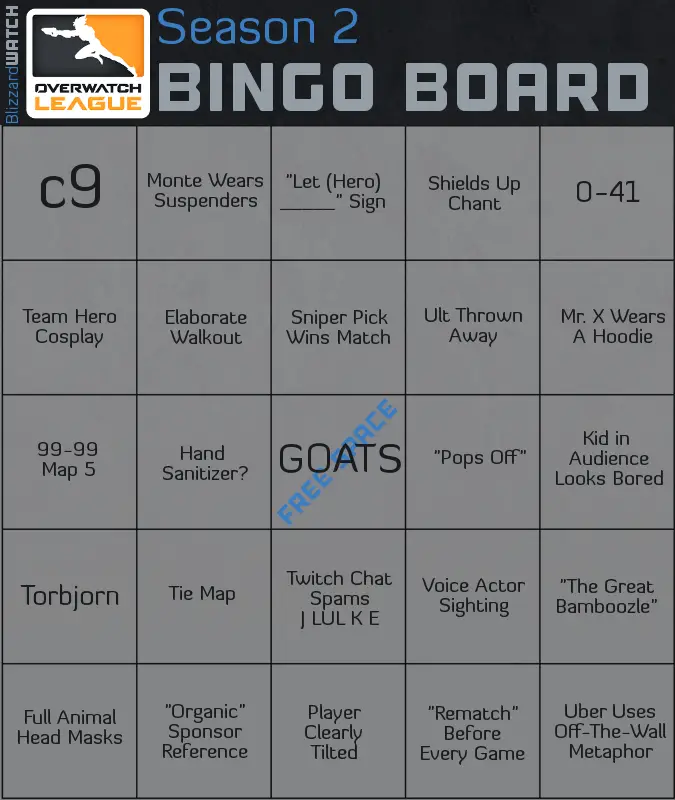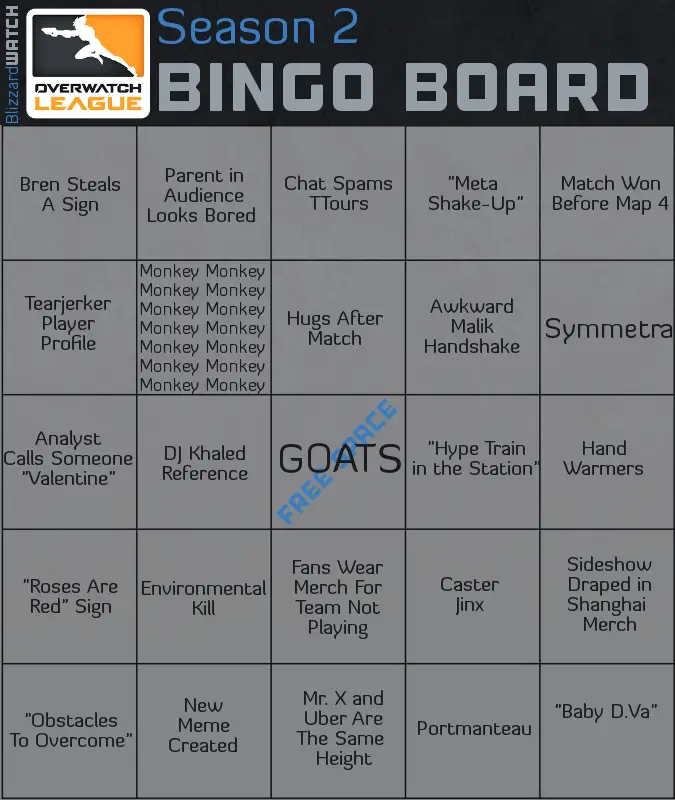 And just in case you want to get in on the fun on your own, here's a blank template, so you can fill one out yourself: