5 brilliant Overwatch Workshop modes that aren't even games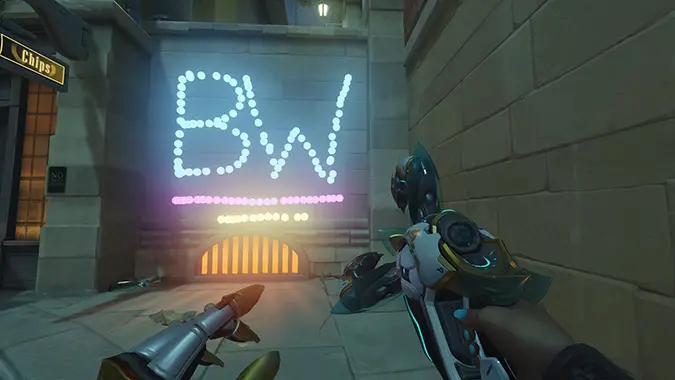 Now that the over Overwatch Workshop is on live servers people are making tons of amazing new modes — like a Flappy Bird clone and even UNO. Not every Workshop creation are games though. Some feature unique mechanics for heroes and others give you tools to do a variety of stuff you would have never guessed Overwatch would be capable of.
Overwatch Paint
Overwatch Paint was created by DarwinStreams and it lets you do pretty much what the name implies. You play as Symmetra and can draw orbs either in the environment or on a wall. There's adjustable brush sizes, an undo button, an erase all button, and a way to change the color of the orbs. Even though there's a limit on how much you can draw, the mode is great to mess around in. You can even invite other players to play tic-tac-toe or Pictionary if you want!
Code: QR5YQ (currently only works on the PTR)
Ana Nade Tool
DarwinStreams has another Workshop mode that lets you learn how to correctly throw Ana's Biotic Grenade. Usually, it's pretty easy to get used to its arch when you're just healing allies, but it gets a lot more complicated when it comes to hitting enemies. This mode shows where your grenade will hit on the ground and lets you zoom out to see where it lands if you're throwing it from across the map. It's a fantastic tool if you want to improve your anti-heal grenades.
Code: QHQ8E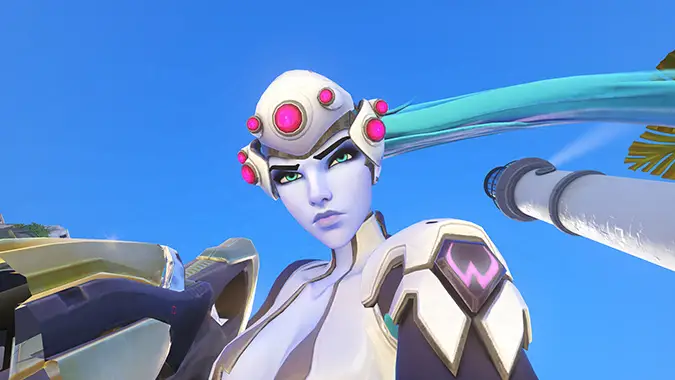 Selfie Camera
Sometimes Darwin makes modes to help you get better at the game, but sometimes they make modes that let you take sweet photos of your favorite Overwatch heroes. This mode is pretty simple. You hit your Interact button and it flips the camera around to let you take a snapshot of your chosen hero. You can adjust height with crouch and jump to get the right shot. The best part is that you can get close-up shots without the spectator outlines on your heroes.
Code: X67X2
PMAJellies Aim Trainer V2.0
PMAJellies' mode helps you aim a lot better in Overwatch. Like other aim modes, you can choose between a set of targets to shoot at: moving targets or rapidly appearing targets. You can choose any hero to give it a go and master all three modes of difficulty. The best part about this mode is the option to fight AI enemies that circle around a point. You can really get a feel for the enemy hero hitboxes and you don't have to wait for them to respawn to continue practicing.
Code: BQSSS
Customizable Aim Practice
Here's another aim trainer mode by Firenty. This one lets you fight enemy AI that float around in the air like a Pharah. This is excellent training for anyone who struggles to deal with the air-based onslaught of a Pharah in their games. The mode is also good for a few other things like trying to see how many enemies you can kill within a set time frame using its one-shot mode. Although it's similar to the last one, it's worth saving because of how important it is to be able to aim at enemies that move vertically at this point in the game.
Code: QGAF9
All of these modes show the potential scope of what the Workshop mode can do. It makes me excited to see the stuff people make and the updates that Blizzard brings to the tools. There's a whole section of the game out there that is ripe with creativity — something fans have wanted for a while.