What type of heroes I, your friend who isn't bad at Overwatch, think should be in Overwatch 2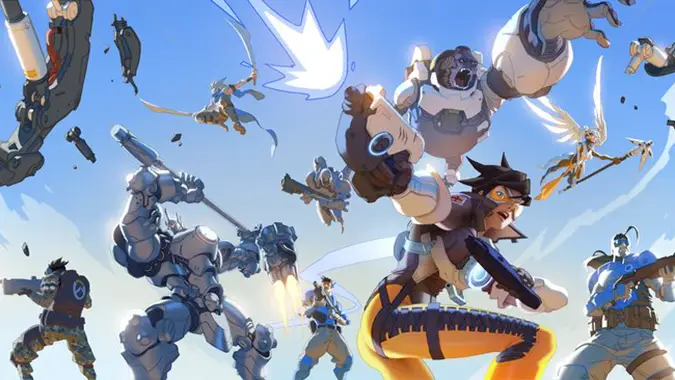 If the rumor about Overwatch 2 is true, then there's a lot of ideas that could move over from the current game. There's a foundation of great types of characters and abilities in Overwatch already. Let's look at what a potential sequel could have.
It would be weird to not keep the three roles that we already have in Overwatch: Tank, Support, and Damage. Separating the heroes into specific roles feels essential to the game. Without it, a sequel wouldn't make much sense. It would be wise to keep those categories so that different types of players can get into the game. It also would do a lot to help balance the rumored PVE focus. If it's indeed like Left 4 Dead, then you'll want to emphasize teamwork through heroes that can't necessarily do it all at once.
With that in mind, Overwatch 2 should definitely have a hero like Tracer. Not only is Tracer the face of the game at the moment, but her kit would work well in a PVE environment. She's weak but has the ability to Blink around and dodge attacks. It wouldn't be surprising to see a Tracer-like character with extra abilities too. Maybe she has more blinks or her life-saving Recall ability has a lower cooldown.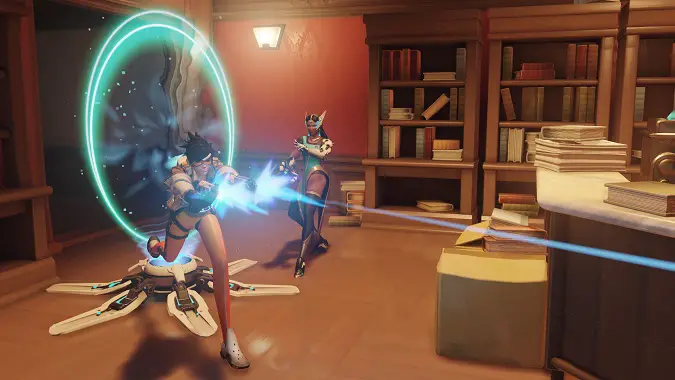 In addition to Tracer, it might be nice to have a Tank like Zarya. Zarya's entire design is brilliant when it comes to teamwork. She shields allies and herself from harm to become more powerful herself. Imagine that in a PVE scenario where she's able to fully unleash her giant laser cannon while protecting her team. In this non-competitive context, she could be one of the most engaging heroes to play.
I'm not sure you could make a sequel to Overwatch without having a Mercy type of hero. Her ability to fly to and from allies and heal them with a beam goes back to Blizzard's roots in Warcraft. Every Blizzard game has to have a Priest and this potential sequel would be no different. It would be neat to see them tweak her abilities to be more powerful since it won't be in a PVP context. Imagine instant resurrections again and faster healing. Maybe she'd also have the ability to fly up and overcharge her staff for an attack. There's a lot of fun possibilities for a healer character that we haven't seen in other PVE games.
All of this makes you wonder if the game will launch with a huge roster of heroes or a smaller one like Overwatch did. Even if there isn't clear overlap, it's likely Blizzard will surprise us with some fascinating heroes and abilities. We don't have much time left until BlizzCon where we'll likely find out more.