Will Diablo Immortal be free?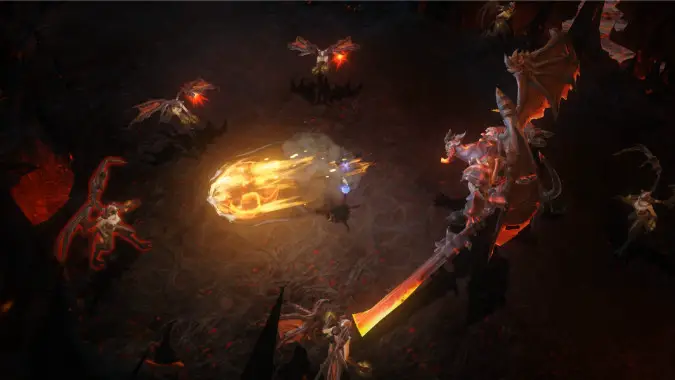 Diablo Immortal is likely coming out very soon on mobile devices. Blizzard's new iteration of the classic action RPG will be the first time the series has made its way to iOS and Android devices. One of the biggest questions surrounding its upcoming release its whether or not it will be free to play.
Given everything we know about the game, it seems like a traditional PC and console game from Blizzard. There's nothing immediately noticeable about it that screams free to play or microtransactions. But that's also the trend for some high-profile mobile games, like The Elder Scrolls: Blades. The free to play games resemble their traditional counterparts, but sneak in things like loot boxes to entice you to pay real money.
Diablo is a loot-based game that could easily work with loot boxes. It seems unlikely that Blizzard would launch a game where loot boxes are integral to its design with how controversial they are to everyone at the moment. What's more likely — if anything — are cosmetic items like armor dyes and wings to be attached to real money transactions in the game. That would be the least intrusive for a free to play game and it wouldn't let anyone strengthen themselves based on the power of their wallets.
The worst option would be loot boxes that have the chance to grant you powerful items. The game's announcement alone got a lot of criticism; I don't think pay-to-win mechanics will do any good for Blizzard. Other NetEase games have had microtransactions that let you improve your characters stats and gain currency in the past. It would be pretty disappointing to see that in a Diablo game, and it would generally ruin the entire structure of it.
The other possibility is that the game will have a price to download it. This seems unlikely, especially since Blizzard's other mobile game Hearthstone is also free to play. Having a price to pay up front might help avoid any nasty microtransactions, but it would probably not make as much money in the end. It's going to be an impactful decision for Blizzard to make and hopefully we won't have long to find out which one it goes with.