Overwatch's Jeff Kaplan says Nintendo can put any hero into Super Smash Bros. Ultimate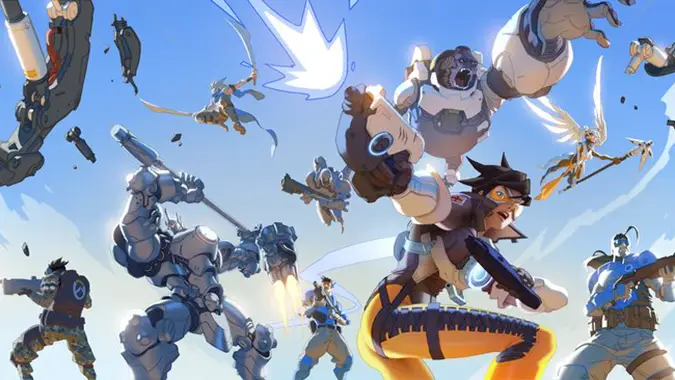 The hopes of an Overwatch character making their appearance in Super Smash Bros. Ultimate have been reignited once again. Game director Jeff Kaplan told IGN that he would let Nintendo use "whatever character" from the roster that they want.
With the recent announcement and upcoming release of Overwatch on the Nintendo Switch, a Smash Bros. Ultimate character wouldn't be surprising. The two companies are already working together in some fashion, and Overwatch's heroes fit pretty well into the style of Nintendo's fighting game. Kaplan went on to say that he believes there are a lot of good choices, like Doomfist or Tracer.
Smash is already inside of Overwatch via this popular Workshop mode. In it, the heroes are tweaked to work on a 2D plane and have the percentage-based health that resembles Nintendo's design. Characters like Doomfist and Genji sort of naturally work because they're already almost fighting game characters, but it gets interesting when you see how Reinhardt's charge becomes interesting in a 2D context, as well as Mei's Ice Wall.
Now take those ideas and put them in the real thing. Imagine a Pharah that's able to send a barrage of rockets out and boost into the sky. Or take a Symmetra and have her shooting powerful orbs across the screen. Hanzo's twin dragon ultimate would almost certainly fill the entire level. The possibilities are vast because the hero design in Blizzard's game is so unique and visually striking. There's a reason why a lot of them made the transition to Heroes of the Storm really well. Their abilities and silhouettes are distinct enough to work among other non-Overwatch heroes. There's no reason why a lot of them couldn't work in Smash Bros.
Honestly, it's wild that Smash Bros. doesn't already have an Overwatch character, but Nintendo likes to include people's retro favorites first. Now is the time though. Everyone wants it to happen, and there are too many good heroes to choose from — we could spend hours discussing who should be in and how they would work. Maybe Nintendo and Blizzard are having the same problem.