When will WoW Classic Phase 4 launch?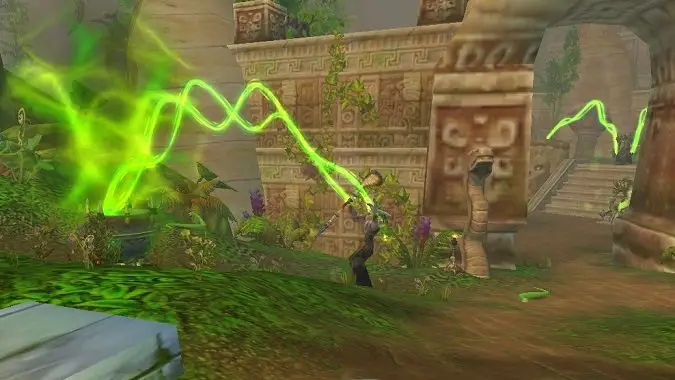 We've seen that the release of the various content phases for World of Warcraft Classic has been staggered, with the PVP aspects of Phase 3 coming out on December 10, while Blackwing Lair won't be arriving until sometime in 2020, along with the Darkmoon Faire. We know that Phase 4 will arrive after that, and it will bring with it the 20 player raid Zul'Gurub and the PVP Battleground Arathi Basin. But when, and will it be split up the way Phase 3 was?
Well, here's how Phases have rolled out so far:
Phase 1 (Molten Core, Onyxia, Mauradon): August 26/Classic launch
Phase 1.5 (Dire Maul): October 15
Phase 2 (Honor System, Kazzak, and Azuregos): November 12
Phase 2.5 (Alterac Valley and Warsong Gulch): December 10
Phase 3 (Blackwing Lair, Darkmoon Faire): Confirmed for early 2020
Given the above, I'd expect Phase 4 to be split into PVP and PVE portions, with the Arathi Basin releasing in March and Zul'Gurub releasing in April. Since we have both Phase 5 and Phase 6 coming after, and each of those Phases have a fair amount of content, I think Blizzard will want to get Phase 4 out as quickly as possible.
Since I expect Arathi Basin to launch before Zul'Gurub — keeping it in line with Phase 3 having dropped PVP before Blackwing Lair or the Darkmoon Faire — I'm confident but not certain that we'll get the Green Dragons around the same time we get Zul'Gurub. The four Dragons of Nightmare served as useful bosses to farm for drops to help guilds run AQ 40 when it came out, and so they could come in at any time in Phase 4 — Putting them out before Zul'Gurub comes out will weaken the appeal of that raid by putting gear as good as BWL and the first bosses in AQ into the world, but putting them out at the same time as ZG has its risks, too. In the end, I expect they'll come out with ZG or slightly before it, sometime in April of 2020.
So for Phase 4 in total, middle of March of 2020 for Arathi Basin, and the Dragons of Nightmare and Zul'Gurub 20-player raid in April. That's my speculation until Blizzard gives us more information.