Blizzard owns any custom Warcraft 3: Reforged games you make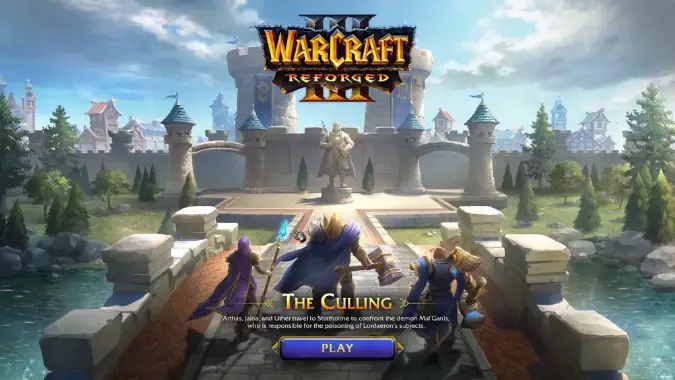 Warcraft 3: Reforged is here. The Blizzard strategy game that kick-started it all is back with all of the things that made it so important in the series. The story and the multiplayer were incredibly influential to Blizzard's games, but nothing was as impactful to the games industry as much as Warcraft 3's custom game tools and the many things people made with them. But a lot has changed in the last eight years since the game's original release, and Blizzard has made a key change to the terms you create that custom game content under.
In a recent change to its custom game acceptable use policy, Blizzard specified that it retains the rights to anything you make with the tools. That means they will avoid someone birthing an entire genre with their tools and it turning into massively popular games like League of Legends and DOTA 2. Blizzard also won't allow you to use any copyrighted content from other games and media in custom games either. Apparently, this was a popular feature in custom games — like this one about Dragon Ball Z characters.
Despite giving you the tools to make stuff — especially for any budding game developers out there — you can't take any of these ideas and make them your own. You're only playing in Blizzard's playground, and they have the right to take your ideas and make their own billion-dollar franchise. It's definitely a step forward for capitalism and a step back for being able to have some kind of ownership in your own ideas, but it's also not a surprising one for user creation tools in other games. It's common for the developer to own everything you make, and it's why there are free game-making tools like Unity and Unreal out there — but those take a lot more time to learn.
The policy does state that creators can accept donations for the "time and resources" needed to make the custom game, but otherwise they can't be compensated. To put it simply: If you want to make things in Warcraft 3: Reforged, don't expect to turn that into something of your own. Whether or not this severely impacts how many people make custom games remains to be seen, but this decision was clearly made to only benefit Blizzard.