WoW
Mar 3, 2020 1:00 pm CT
Where is the Ny'alotha raid entrance?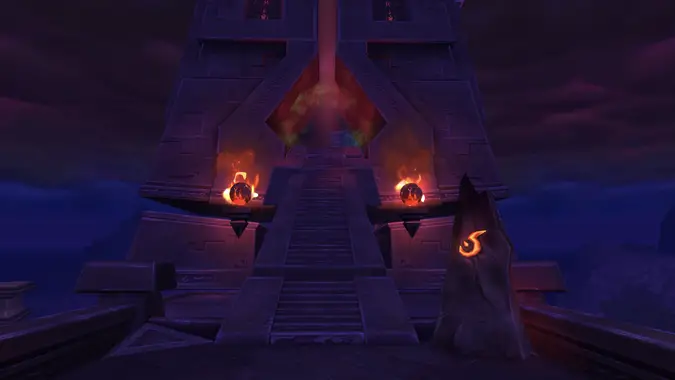 Ny'alotha is unique in that its raid entrance moves between two zones: Uldum in southern Kalimdor and the Vale of Eternal Blossoms in Pandaria. (What's the rationale for this? I don't know — maybe N'Zoth gets bored.) The entrance is in Uldum this week, but this is where you'll always find them in each zone:
Uldum: 54,43 (directly south of Ramkahen in the middle of the big dam)
Vale of Eternal Blossoms: 39,43 (above Whitepetal Lake)
A good rule of thumb is that, regardless of the zone, the raid entrance is always roughly in the center of the map and will alternate zones each week. This week it's in Uldum, so next week it'll be in the Vale, and so on.
So what's the best way to keep track of it? You can always just base it off of wherever you went last week, but even without add-ons, the game will always mark the location of a raid entrance with a green circle, like this: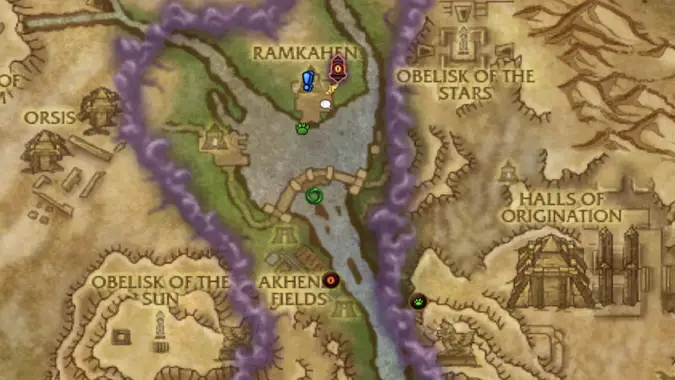 So if you're raiding, just head to the zone wherever the green circle happens to be.
Otherwise, when you need more information on what's going on in the zones, the combination of HandyNotes and HandyNotes: Visions of N'Zoth is a fire-and-forget way to get a handle on all the events and rares that are up. I disabled both in the screenshot above to simplify pointing out the raid location, but they're otherwise a fantastic way to see at a glance what's going on in the zone.