Overwatch's hero bans will be determined by high level competitive players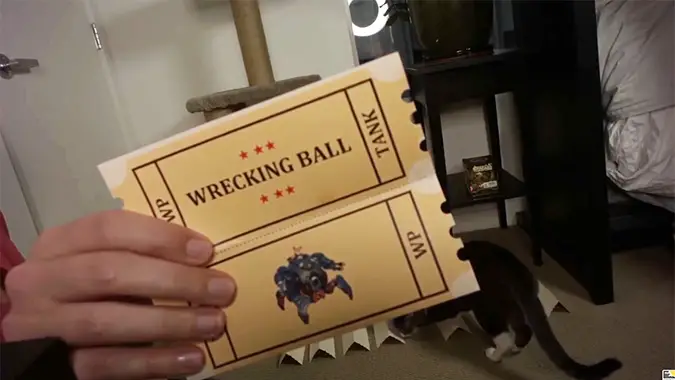 Overwatch's newest system to prevent mostly high-level players from getting tired of consistent metas will now be determined by them as well. Hero bans — or as the game calls them hero pools — will be based on the play rate of heroes in the highest rank of the game's competitive mode, and they will also apply to Overwatch League, Contenders, and Open Division starting April 13.
Every week Overwatch League's regular Watchpoint show will announce the heroes that can't be played in both the competitive mode and esports settings of the game. One Tank, one Support, and two Damage heroes will be banned every Monday based on their play rates in "high-level" competitive play matches with a bit of randomness thrown in. Blizzard didn't specify a specific rank for where it will pull data from, but it's safe to assume it'll be at least Grand Master and Top 500 — the game's highest two ranks. Thankfully, no hero will be banned for two weeks in a row.
"We are moving to a universal Hero Pool because it enables Overwatch League players to practice with available heroes in scrims and Competitive Play and allows the entire Overwatch community to get a consistent experience both playing and watching," Blizzard wrote in the blog post. In a separate post, Blizzard also announced that the competitive season map pools will also go away, along with the news that both Paris and Horizon Lunar Colony will receive changes.
With regards to the new hero ban system, the grip that the esports league has on the game grows tighter as it begins to determine week-to-week balance for the entire game's ecosystem on what a tiny subset of the players decide. Blizzard has said in the past that hero pools might be changed or removed completely in future competitive seasons, but for now it's a band-aid fix for a problem that largely affects a small percentage of players. Most of us will now have to adjust to not playing whatever the pros have taken a liking to, causing you either a rough competitive week, or a week where nothing much changes at your rank.
The allowance that Blizzard gives its highest-level players is beginning to reach absurd levels. It's becoming increasingly clear that the game values them over its casual player-base. Whether or not that makes for a better game is arguable, although it has led to some recent design trends. As it looks now, hero pools will be another important moment in the game's history of shifting design priorities.