WoW
Jun 17, 2020 2:00 pm CT
Timewalking Holidays get an extra rep boost, just in time for a summer packed with them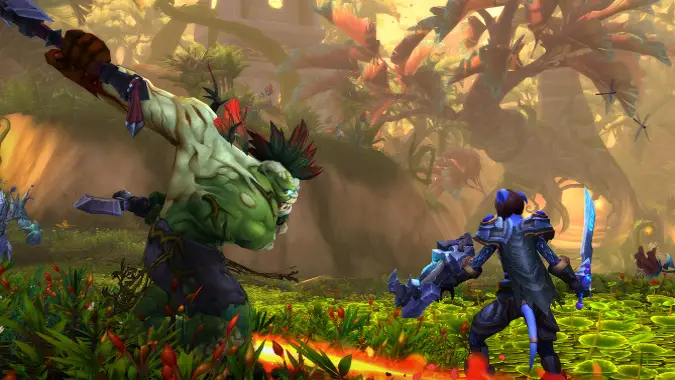 Blizzard has been tinkering with reputation bonuses throughout the past few months, with the Impressive Influencer buff allowing players to work on Legion and Battle for Azeroth reputations. But a lot of players were disappointed that they couldn't use that buff to gain reputation for a more varied selection of factions. This seems to have come to Blizzard's attention, because with the upcoming next few weeks, they're giving you a chance to work on those older reputations through a solid five weeks of Timewalking holidays.
Specifically, during these Timewalking holiday events, all reputation boosts from quests and monsters you kill in the specific Timewalking dungeon will gain a 50% bonus. This means that running those dungeons while Timewalking is active will allow you to farm up a solid chunk of extra reputation, perfect for players looking to max out those bars. However, you will have to run those dungeons as Timewalking dungeons — you can't just go and solo them in their original form. A bit of a bummer, but it does make Timewalking more interesting.
The next five weeks of Timewalking start with Burning Crusade Timewalking, going from June 23 to June 30. Then June 30 to July 7, it'll be Wrath Timewalking, followed by July 7 to 14 with Cataclysm Timewalking. After that, Mists of Pandaria Timewalking will run from July 14 to July 21, and Warlords of Draenor Timewalking will close things out from July 21 to July 28.
Also, once this Timewalking holiday blitz is over, the 50% rep gain buff will continue in further Timewalking holidays, so if you miss the holiday for the reputation you're looking for — say you're trying to catch up on your Scryers rep, for example — then once we get the next Burning Crusade holiday you'll be able to work on the associated reputations from that expansion again. So it's not a one time event but a recurring one, which is pretty welcome news for anybody who wants to work on those reputations but not drive themselves crazy doing it.