Overwatch gets a map editor in this Workshop mode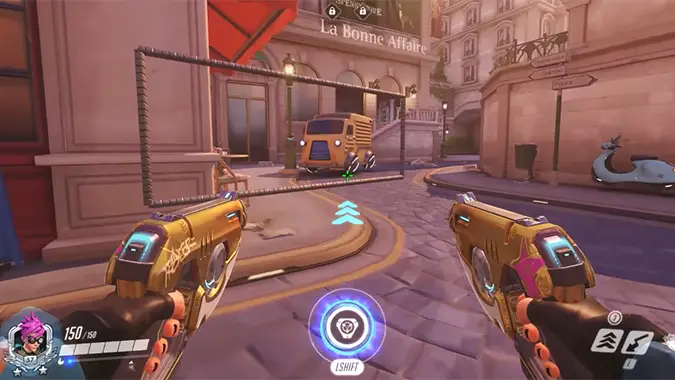 While Blizzard is quietly working on changes to the Overwatch Paris and Horizon Lunar Colony maps, the Workshop community has put together a rudimentary map editor so everyone can do it themselves.
Although the editor doesn't let you remove map geometry, it does let you add to it. In a video demo with this Reddit post, you can see how it's pretty simple to create walls to prevent people from passing through. It looks like it can all be done while playing a hero, almost like using Paint. You just place your crosshair somewhere and start stretching out rectangles that become solid objects when you're finished.
The editor is a good example of how Blizzard could officially integrate a way for people to edit maps — something the developers have talked about wishing to add. The Workshop mode is clearly limited to some of the restrictions that custom modes have. For example: You can't really create solid objects that look more like walls, and you reach a limit of how many entities. You can't exactly create your own whole map, but you can do things like implement a working ladder to the Hollywood map, like this Reddit user.
The editor was put together by Yurodd, who is part of a larger community of Workshop creators on the Grandeur Hammers discord. The same group recently made a Workshop mode that allows you to track and plan out your D.Va Self-Destruct bombs with visual indicators. The map editor is in early development, so the code isn't available. But if you want to keep track of when it'll be released publicly, you can join the Discord.
It's always fascinating to see the work that's being done in Workshop as Blizzard continues to support the feature. Apart from the fun arcade-y modes people can play, it's great to see people use it to encourage others to create things themselves. A map editor like this could inspire its own modes, or even some changes to existing maps or ideas for future maps by the developers themselves.