The decks you need to win A Peek to the Past Hearthstone Tavern Brawl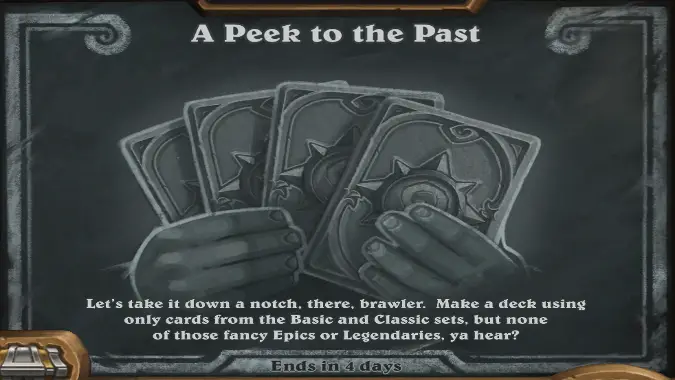 Get your Pym particles ready and check the oil in the DeLorean. We're heading back… to the past for this week's A Peek to the Past Hearthstone Tavern Brawl.
Tavern Brawl basics
Name: A Peek to the Past
Description: Let's take it down a notch, there, brawler. Make a deck using only cards from the Basic and Classic sets, but none of those fancy Epics or Legendaries, ya hear?
Fun level: 5/10
Difficulty: 6/10
Replayability: 8/10
Format: Standard with restrictions
Type: PVP
Deck: Constructed
Rewards: 1 Classic pack
The restrictions of only using the Basic and Classic set should make this a great Brawl for newer players, or those with a smaller collection. Most players will have little trouble building out decks this week — except for Demon Hunters. Sadly, Illidan is once again sidelined which is a shame since Demon Hunters' aggressive cards would do well.
There is, however, a workaround. Hearthstone player Ben Hearthstone on Twitter found a way to play a Demon Hunter deck in the Brawl:
FYI if you really want to play Demon Hunter in this week's Tavern Brawl you can! Make a Demon Hunter deck with only Basic and Classic cards. Copy the deck code. Paste it into Brawl. Viola 🤣 #hearthstone pic.twitter.com/klFc6DXfzx

— Ben Hearthstone (@ben_heathstone) July 16, 2020
But this probably isn't intended and we don't know how long this will work.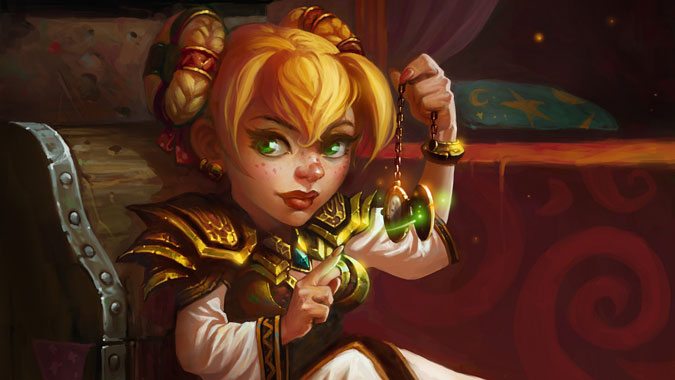 How to win A Peek to the Past Tavern Brawl
The most important thing you'll need to win this Brawl is a good deck. In Constructed Brawls, players discover the most powerful lists very quickly. In the case of a repeated Brawl, players will use powerful lists from the last time the Brawl was available. This leads to the Brawl falling into a meta structure like we see on the Ladder.
This Brawl's ruleset lends to more aggressive and zoo type decks, but many different strategies can win. If you're struggling to win, I've got some homegrown deck options as well as some decks from around the community. Half of the challenge comes from building a good deck and the other half from "piloting" your deck — making the right turn-to-turn decisions is key, even if you're using the best deck available.
Bloodlust Shaman
Deck Code: AAECAaoIBIEE9QT+BZMJDb8B7gHvAcUD2wP5A/4D4wX1Bf8F0AfwB7EIAA==
Build a wide board (put many minions in play), and pray your opponent doesn't draw any AOE. Once you have Bloodlust, burst them down and win the game.
Divine Shield Paladin
Deck Code: AAECAaToAgb6AZkCoQL3BdYGrwcMjAGeAd8C3APIBIIFiAXLBdcF9QX+B48JAA==
Use the power of Divine Shield to make great trades and control the board. Think long and hard about the best time to use Consecration, because it's your only AOE.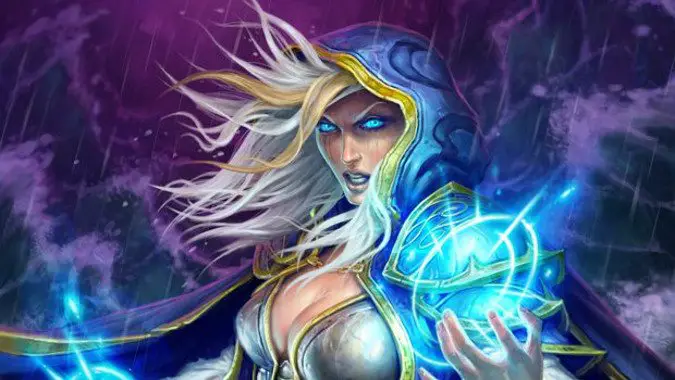 Secret Mage
Deck Code: AAECAf0EBHGuA8kD7AcNTZ4BwwGeAosDlQO/A6sE5gTtBJYF7AXJDQA=
One way to counter all the zoo style decks is with plenty of AOE firepower, and this Secret Mage has it in spades. The Secrets create "friction" for your opponent, who has to make sub optimal plays to figure out what Secret you've got.
Zoolock
Deck Code: AAEBAf0GAvEF8gUOMFryAdwCjQP3BPUF+wWKBooH2QexCMIIxAgA
Here is a Standard Zoo Warlock from our friends at Hearthstone Top Decks. This has a similar strategy to the Bloodlust Shaman. Go wide, and play around their AOE. If your board gets wiped, try to reload it as fast as you can or simply concede and try again.
Control Priest
Deck Code: AAECAa0GAgjGBA5alwK0AuUEgAaKBskGigfVCNMK1ArXCpYNtKwDAA==
This deck comes from Hearthpwn user MrGurubashi. It goes counter to the more aggressive decks in play. Mulligan for (make sure your opening hands contains) a Holy Smite and a Holy Nova. Like most Aggro versus Control match ups, if you can withstand the initial onslaught and stabilize, you've got a chance to get the W.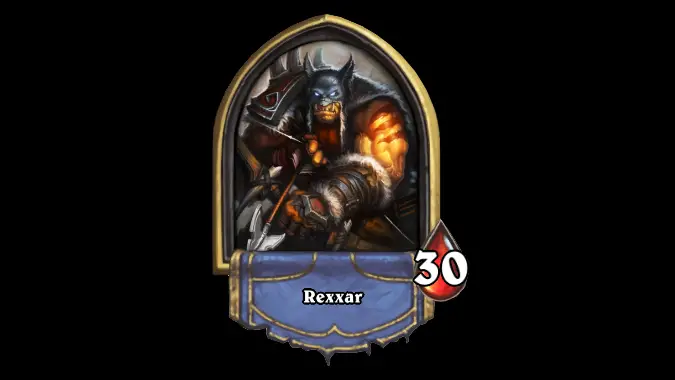 Midrange Hunter
Deck Code: AAECAR8IjQHeBLsF2QexCMUIgQraCgv7AagCtQOHBMkE6weXCNsJ7QnbCv4MAA==
Metabomb has several excellent lists including this Hunter.  Midrange Hunter was a terror in the early days of Hearthstone and it's easy to see why. This deck transitions flawlessly from early game pressure into late game threats. The most important play is making sure you get great value out of Explosive Trap. With all the zoo style decks, Unleash the Hounds acts like a mini AOE.
Tempo Rogue
Deck Code: AAECAaIHBkTtAocDmwX7BYoHDLQByQGMApwCywPUBfUF7gaIB5kH5wfdCAA=
Here's another great list from Metabomb. This is a classic Tempo Rogue: use Rogue's bevy of tricks to take enemy minions off the board for little or no mana. Cheat out minions like Dread Corsair. Control the pace, control the board, win the match.
More A Peek to the Past lists
I love all the great options for this Brawl. One of these decks should see you through. Keep checking Hearthstone Top Decks, because there are more Tavern Brawl decks being added by the hour. If you find another great list, share it with us in the comments.
Overall, this is an interesting Brawl. With all the aggressive decks, the games can be quick, so if you need gold before Scholomance Academy, this is a good option. Good luck getting this week's Classic pack!