What's the one thing you want most but don't expect Blizzard to ever do?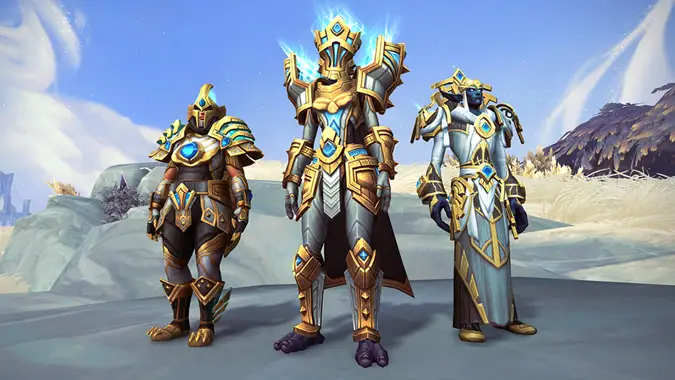 For me it's probably either cross-faction play or player housing. There are lots of stuff I want in World of Warcraft, but those two options are the things I want the absolute most and which I now have absolutely no belief will ever happen. I really thought Battle for Azeroth might end with us in a place where cross-faction play might become a thing, but it didn't, and BlizzCon 2019 made it clear to me that it was not something Blizzard felt was appropriate. I understand their reasoning — I don't agree with it, but I get it — but it still leaves me wanting to be able to play with my Horde friends without having a Horde character, and that's not something that actually seems to be in the cards.
As for player housing, what I want for that isn't typical. I want to be able to claim any dungeon or raid instance that I've successfully cleared and have that be my house. So I could have Blackwing Lair, Black Temple, that train from Grimrail Depot, you name it. I absolutely know Blizzard is never going to do this, and to be honest, I don't blame them in the slightest — it would be a ridiculous amount of work. But this isn't about reasonable wants, it's about that one thing I want, and the idea of being able to decorate the throne room in BRD and call it mine would absolutely work for me, and I know Blizzard will never ever do it but I still want it.
So now, it comes time for you to share with us all the things you want, reasonable or not, that you're sure you're never going to get. A mount-battles minigame where you can essentially joust with another player or various NPC jousters? A Tony Stark style armory where you get to display all of your various armor sets that you've collected over the years? The return of First Aid? What would you love to get that you know you never will?