What should WoW Classic do next?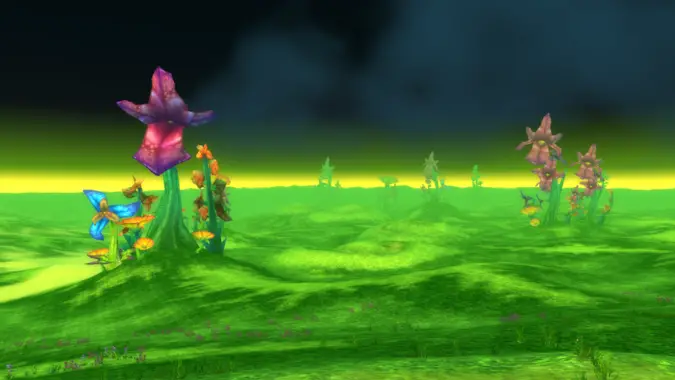 With Naxx cleared and the Scourge Invasion ending by December 31, that's it for WoW Classic and new content. There's been debate about what's next — when we'll get The Burning Crusade and Wrath of the Lich King expansions and how that should be handled, for example. And I have thoughts about both. TBC should be announced for WoW Classic at next year's BlizzConline event. It should be brand new servers so that players who want to stay in a purely original WoW ecosystem can do exactly that, and that's how Wrath should follow.
But what else could WoW Classic do?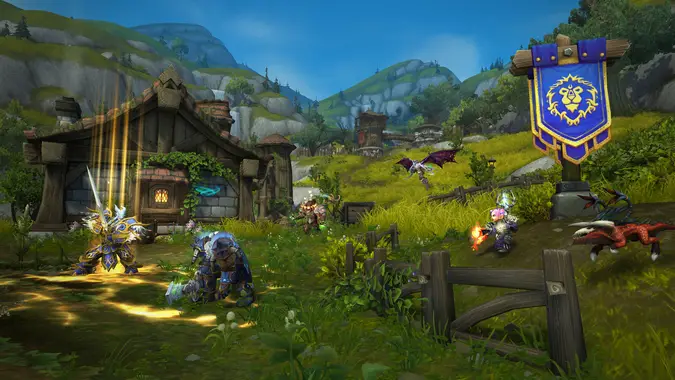 Ashara Crater, the battleground we never actually saw
Well, it would require that we abandon the idea that WoW Classic exists to be a museum piece preserving the original game, but there were things that we were supposed to get back in the day that never materialized, and it might be interesting if some or all of them showed up in the game. Perhaps special WoW Classic Plus servers could be made and players allowed to transfer to them, so that they could experience some variant content that was intended and worked on, but never manifested in the original game.
One big notion would be that the Azshara Battleground could be finished and released. Azshara Crater actually even had entrance points planned, and a map of the Battleground exists in the game files. Considering the initial files for the Battleground were part of patch 1.3, there's certainly a case for its completion and inclusion in WoW Classic — it would just be fulfilling the promise of something that almost existed. I think if we were to include content that wasn't in original WoW in WoW Classic, that's a good way to go about it. Plus, if we introduced it into a kind of WoW Classic Plus that players could opt into by choice instead of making it part of every server, then players who were purists could retain the status of playing the original game as close to it existed back then as possible, while letting players who are hungry for something a little different have that experience.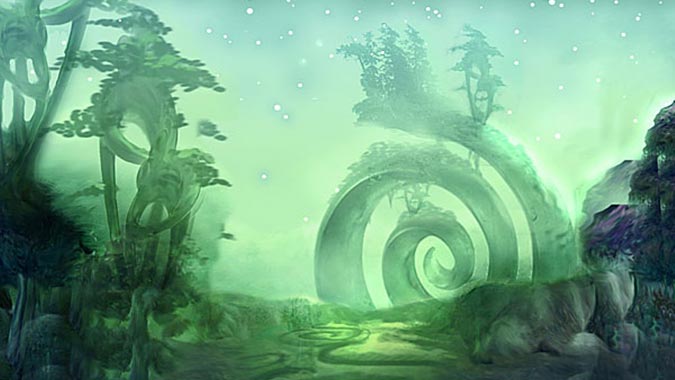 The Emerald Dream, the endgame zone that never quite happened
But if we're going to do that, then let's talk about the biggest unreleased zone idea in original World of Warcraft — a zone that was being worked on well before the end of the closed beta test — the Emerald Dream. This was a massive undertaking, and one we still don't know the full story on why it was never included as an endgame zone — or even a WoW expansion of its own — but frankly it's one I'm surprised we never got. If we're going to introduce new content that players never got in the original game then I'd be all for finally pulling together all the existing Emerald Dream assets — and I've seen some of them, you used to be able to glitch out the Deadmines dungeon entrance to effectively fall into the Emerald Dream — and give players of WoW Classic a heck of a trippy endgame zone to play around in.
There are other partially developed but unused zones that could be included like the Dragon Isles, but I'd start with Azshara Crater and the Emerald Dream, if I were the one making the call.
But now we get to what you, the WoW Classic player base, would do. Are you a staunch purist who wants the original game and only the original game? Would you include the expansions, at least up to Wrath? What would you like to see for content now that WoW Classic is done with the original game?