When does Overwatch's Winter Wonderland 2020 event start? December 15!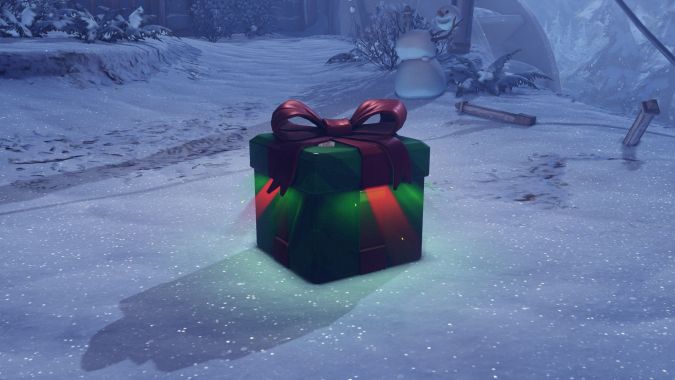 Overwatch's Winter Wonderland 2020 event will celebrate the coming of winter and its respective holidays with tons of new skins and other cosmetics starting on December 15. It also has a few game modes that will test your skill at Mei (as well as your patience).
Winter Wonderland is an event that's about the chilly part of the year where you have a good excuse to cover yourself in scarves, hats, and coats, and you can take a look at the skins that Blizzard has introduced in previous years to see the theme in action. We already had an adorable little Tracer, an owl-themed Ana, a sizzling Hanzo, and a terrifying Winston. You'll be able to earn these covetable older skins — and the new ones for 2020, of course — by collecting the Winter Wonderland loot boxes.
We've already had a look at an adorable new Penguin Mei on Twitter, and expect lots more teasers on the coolest skins and emotes of the holiday season before the event goes live.
Have an ice day!

Waddle your way to victory as Penguin Mei. 🐧

Overwatch Winter Wonderland begins December 15. pic.twitter.com/P1NfHODu6x

— Overwatch (@PlayOverwatch) December 13, 2020
You can earn easy loot boxes via both Mei's Yeti Hunt and Mei's Snowball Offensive game modes.
Mei's Yeti Hunt is a 4v1 hunt between a group of Meis and a Winston that has the potential to be fun. It can also be maddening as you watch your ally Meis walk straight into the Winston, or if you get unlucky with a group of Meis that strategically trap you as the big yeti himself.
Mei's Snowball Offensive is just maddening for the most part. It's a one-hit-kill arena where they added the ability to catch and throw snowballs back at each other without realizing that it's just not a fun mode. If that's your thing, go for it, but I'll keep trying to herd this group of Meis into a victory against the yeti.
The best part — and I will accept no arguments here — about Winter Wonderland is that it brings three winter-themed map makeovers to the rotation: snowy King's Row, snowy Hanamura, and snowy Blizzard World. These maps showcase the highs of Blizzard's environmental design and the joy in sending a Pharah rocket into a happy snowman's face.
Winter Wonderland would be a successful event each year if it just let my friends and I play in the unique maps. Who needs skins when Overwatch gives you the ability to frolic in the snow in the comfort of your hopefully warm, cozy home?