Will Diablo Immortal be free?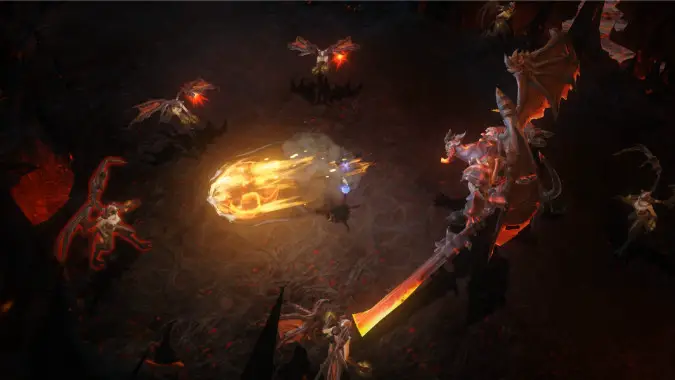 The question of Diablo Immortal's business model went unanswered for much of the game's long development. But thanks to a rapid-fire collection of end-of-year updates from Blizzard, we're finally getting some answers on what the game will cost. The good news is that yes, Diablo Immortal will be free to download and to play. The game will have microtransactions, but they will all be optional, with none of the "pay to win" so many people wail and gnash their teeth about when it comes to mobile gaming.
The team laid out its philosophy for how transactions will be handled in Diablo Immortal, and it's in line with the industry standards for many mobile titles. Here's the approach, in Blizzard's own words:
First and foremost of these values is gameplay first. Core mechanics are designed to be fun first, and purchases should never circumvent Diablo's core gameplay – killing demons and getting gear! There should also be a pathway to earn most things you can pay for. And critically important is that the only way to acquire gear is by playing the game.
Second, we want to provide purchase options that feel worthwhile and deepen your engagement and enjoyment of the game, and where possible the enjoyment of other players as well. Purchases should not detract from your gameplay experience.
Third, purchases should feel like a bonus, and entirely optional to enjoy Immortal. The core Diablo Immortal game experience will always be free, and you should be able to enjoy the game for hours on end whether or not you choose to spend money.
So no paywalled content, no time-gating, no gear-driven loot boxes. Instead, the game's direct purchases center on giving players secondary bonuses. For example, Blizzard explained that Crests can be used on Elder Rifts. Free players can always play the Elder Rifts as much as they want, but using a Crest will add random modifiers to the gameplay, guarantee select rewards for upgrading gear, and offer Rift points to all party members. Crests and other comparable items can be bought with in-game currency that you either earn through gameplay or buy with real money.
Diablo Immortal is also going the way of Hearthstone with a Battle Pass system. Blizzard hasn't given too much detail yet on exactly how it will implement the Battle Pass, although I'm sure that the team will be reflecting on the displeasure that Reward Track evoked among the Hearthstone community. The blog post did say that there will be both free and paid tiers for Diablo Immortal's Battle Pass, but the only explanation so far is that paying users can unlock "exclusive cosmetics and even more rewards." Watch this space for more info.
Overall, if you've spent time playing other recent games with dynamic content updates, then most of these systems will sound familiar. The real test will be in how the in-game purchases fit into the final product. It'll all come down to the tuning, the drop rates and RNG and math happening under the hood. If Blizzard holds to the philosophy it has presented, I think the end result will probably feel fair and enjoyable. Plenty of players will get to experience an entire Diablo game without paying a cent.
We still don't have a timeline for when the game might launch, although with a first technical alpha underway in December, the optimists among us can hope for a release in fall 2021. Expect to hear more from Blizzard about Diablo Immortal over the coming months.
Originally published 6/27/2019, updated 12/23/2020