How to introduce a first-time player to Diablo 3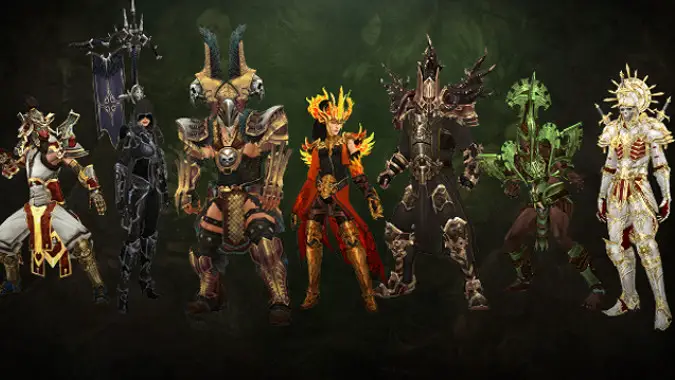 When friends ask me for online game recommendations, Diablo 3 is always my first suggestion. It's one of the best titles to play with people you want to stay in touch with over distance. There's always something fun to do, and it's possible to have a real conversation without getting constantly interrupted by shot-calling.
But even though Diablo 3 has been out for more than eight years, there are still many people out there who have not experienced the joy and satisfaction of smashing demon-shaped loot piñatas with their friends. And when you've been playing a game for eight years, you may have forgotten some of the most critical questions that a beginner will have.
Here is my advice on how to take care of your Diablo 3 newbie, with some of their biggest questions you might not think to answer.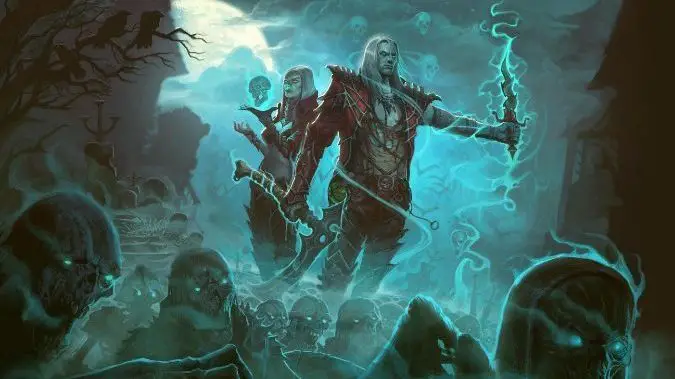 "What version of the game should I buy?"
Those of us who have been with Diablo 3 since the beginning may have forgotten that the game didn't launch with Act V, and there was nary a Necromancer to be found. Make sure that your newbie buys the complete game with all of that additional content. It's the version called the Eternal Collection. It'll say in the game's description that it includes the Reaper of Souls and Rise of the Necromancer.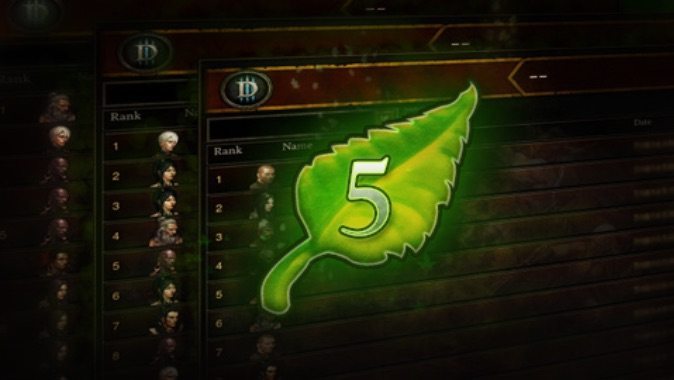 "What's a Seasonal Hero and should I play one?"
A new player will immediately be asked if they want to create a normal character or a Seasonal one. The game gives a one-line explanation about the seasons, but if you're introducing somebody with zero Diablo knowledge, make sure they begin with a normal character. Save the Seasonal adventure for after you've played the whole story mode. I also wouldn't advise anyone go for a Hardcore character on their first rodeo.
A newbie may also have questions about the difference between Story Mode and Adventure Mode. Based on a friend's recent experience, I believe the game won't even let a first-timer select Adventure Mode. I think that's a good thing. Just tell them that if/when they get hooked on Diablo, Adventure Mode lets them focus on fast leveling and greater challenge rather than walking through a narrative.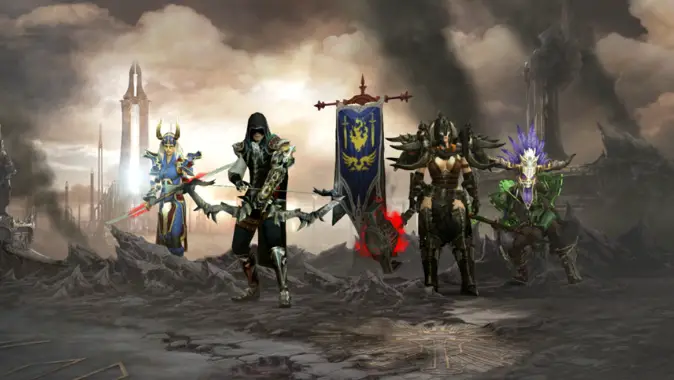 "What class should I play?"
Here's where we get into the stuff I know you're excited about.
Part of the beauty with Diablo 3 is that, unless you're trying to accomplish something very specific and very difficult, your class choice doesn't really matter. All of the classes unlock abilities at the same rate, and all of them give players a balanced kit for either solo or group gameplay. If your newbie is explicitly looking to be a part of a group, then my only real advice is that each player pick something different.
One of Blizzard's greatest strengths in game design has always been hero fantasy. The team has an uncanny ability to capture what's most unique and badass about a character class, so that's what should guide a beginner's selection. The in-game descriptions do a decent job of explaining what's special about each class, as do the animations showing key abilities in action.
If there's no one particular hero fantasy that most speaks to your newbie, I usually recommend either Demon Hunter or Necromancer. To my mind, those deliver the most quintessential Diablo experience. But you probably have your own favorites, and a friend will care more about your endorsements than mine.
In the worst-case scenario, if they pick a character and aren't enjoying the experience by about level 10, then it doesn't take long to re-roll a different class and take a do-over. Especially if they're in a group, they'll catch up on levels in no time.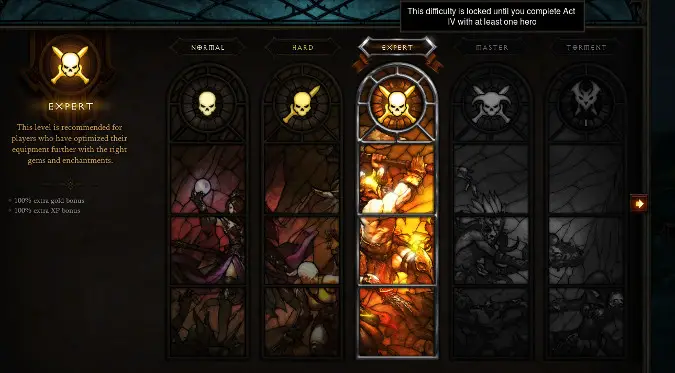 "What difficulty level should I start at?"
Blizzard wisely gates first-time players to just the first few options, but that can skew a newbie's perspective if they don't realize just how high the difficulty ceiling is in this game. I always recommend that people begin at the very lowest difficulty while they begin story mode. Diablo 3 does a good job of pacing when you get new abilities, so I wouldn't recommend a newbie risk out-leveling that timeline.
However, this is the area where you'll most want to leverage your judgement and knowledge of the newbie's gaming experience. If they are coming to the game with several years of World of Warcraft under their belt, or if they already love RPGs and just never bothered to pick up Diablo before, then they'll be less likely to get overwhelmed by too much information. They'll probably be comfortable trusting their instincts as to when they can handle more challenge.
On the other hand, if your newbie is still getting introduced to gaming in general, then encourage them to keep the difficulty level low for a while. A newbie will want to read all the on-screen text and should be comfortable taking their time when they need to make gear and ability decisions. Let them take their time without stressing about challenge.
The most important thing for a newbie to know is that they can adjust the difficulty up or down one level without quitting out and re-entering the game. I recommend that any Diablo player follow the boredom scale — if you're bored, increase the difficulty until you're not bored.
The most important thing for you to remember as your newbie's mentor is that some of the console versions have different names for difficulty levels than the PC versions. Make sure you know what platform they're on and don't confuse them by using the wrong nomenclature.
"Wait, what's a set bonus/legendary gem/Greater Rift?"
I get it, I get it, you have years of Diablo 3 knowledge to share and it's just bursting out of you any time you talk to a fellow player. Don't overwhelm your poor newbie. Wait until they've made it through story mode to start talking about late-game concepts.
When you know the game well, it's easy to forget how much of Diablo's systems become second nature. When you play with a newbie, be patient while they get acclimated to the language and signals that seasoned players barely think about. The better experience they have starting out, the more likely they'll stick with the game and get to the point where they'll be talking about set bonuses, legendary gems, and greater rifts like a pro.
Originally posted 10/27/2020. Updated 1/7/2021.