WoW Classic players are attempting to get a new start with the Fresh Crusade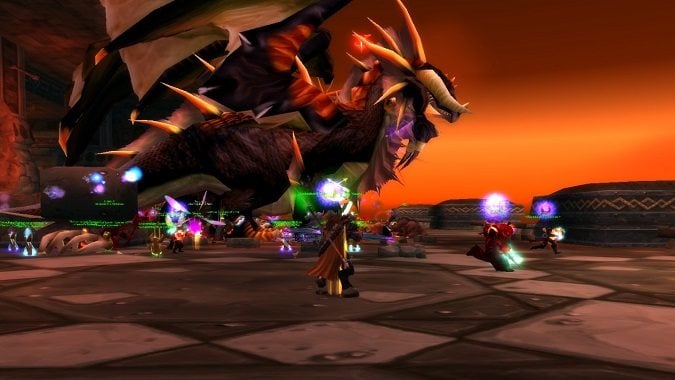 One thing I didn't predict, but should have, was that the economies on high population WoW Classic servers are bad. Like, so so bad. I mean, I could have predicted this based on how bad the economies were on high population servers back in Vanilla WoW — and modern botters have had almost seventeen years to perfect their tools for economic exploitation and are now unleashing all of that knowledge and skill in destroying game economies for their own profit onto WoW Classic servers that are simply unprepared for them. It's like if cane toads were to assault Australia, but this time they were coming back from the future with battle mechs.
Why is this important? Well, because it's not at all fun to play WoW on a server where the AH is a wasteland and everything costs more gold than you'll see in twenty lifetimes. While it's bad all over WoW Classic, it's so bad on some servers that players are fed up enough to chuck everything and reroll on low-population realms — and they're calling this the Fresh Crusade, inspired by the recent announcement of Burning Crusade Classic.
I'm a little worried that this is just going to lead to new servers getting their economies destroyed in turn, because the economy destroying locusts will swarm anywhere they think they can reap gold, and WoW Classic lacks so many of the tools that Blizzard put into the game to stop these kinds of exploitative tactics. But at the same time, I understand why they're doing it, and the idea of getting a large group of players — the goal is to have 2000 players by Friday, March 5 — to all reroll at once so that they're all on the same basic playing field to make it harder for botters to get ahead of them is a good one. It's basically an attempt to reset the game for players who've found it almost impossible to get ahead and it's one I think those of us living in the unprecedent times we do can relate deeply with.
I mean, if I could, I'd get my wife and reroll IRL right now, but that's only something you can do in the game. The current Fresh Crusade discord is for EU players, but hopefully something similar could be arranged for NA players. If you're playing Classic — or even if you aren't — it's a good time to join in and reroll.