Blizzard Watch is streaming a special Mass Effect tabletop RPG session this Saturday, and I may have to play a romanceable Elcor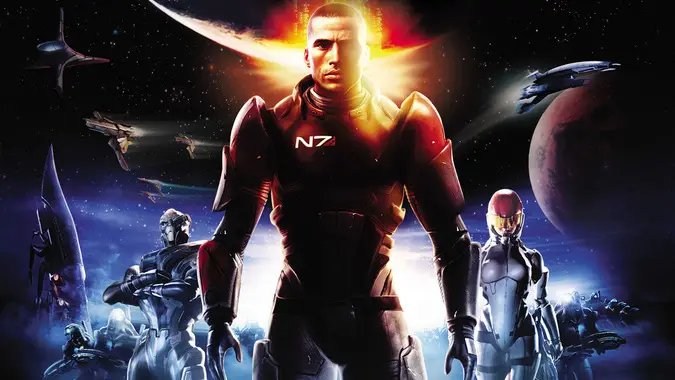 Look, we all know that the Mass Effect Legendary Edition is coming out on May 14. And you probably know that the franchise has a lot of fans here at Blizzard Watch. In fact, it has so many fans that we're going to be doing a special Mass Effect tabletop RPG game that we're streaming live on Twitch this Saturday, May 15, at 2:30 PM Central. 
Some guy named Matt something… flossy? Saucy? Eh, whatever, that guy is running the game. It's set in 2185 — during the events of Mass Effect 2, and follows a group of Citadel Defense Force operatives who have been sent on a mysterious mission to Khar'shan, the homeworld and most powerful world in the Batarian sphere of influence. This top secret mission could change the course of history… if the team survives this almost assuredly suicidal trip into hostile territory.
But who's on this team? Well, their identities are (so far) unknown, but we have some leads:
Quarian Infiltrator — played by Elizabeth Harper
Drell Adept — played by Anne Stickney
Vorcha Sentinel — played by Michael "Mitch" Mitchell
Elcor Soldier — played by Joe "Lodur" Perez
Human Vanguard — played by Cory Taylor
I'm a huge fan of the Mass Effect games, and it's been fun coming up with an adventure that fits into the lore of the games and plays into the rich setting, with all the racial options you'd expect — I'm really looking forward to the session. Whether or not any of the crew finds romance during the mission, well, tune in and see if you get to hear me playing an Hanar Seductress or something. Fun times for all! Also, there will be some shooting.
We'll be recording this for those who can't listen live — you know we don't want anyone to miss hearing Joe as an Elcor — but if you can listen live, tune in to our Twitch on Saturday, May 15 at 2:30 Central to see our crack team of adventurers take on the galaxy.