Overwatch Halloween Terror event kicks off on October 12!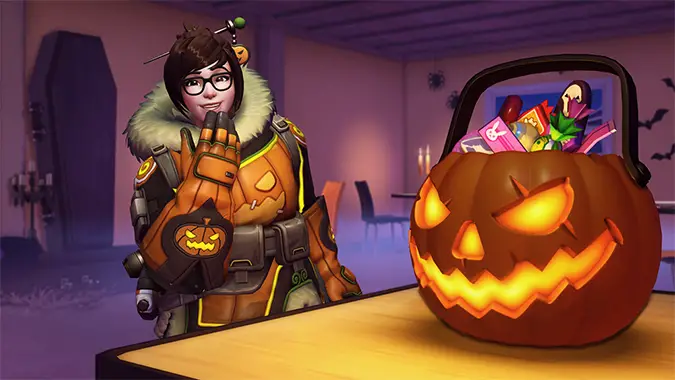 If you asked me what my favorite thing is about Halloween — candy or new Overwatch skins — it'd be a tough call. Actually, that's a total lie. I'd pick the candy. No question. But that's purely to do with my ravenous sweet tooth, because Halloween has always been one of the best showcases of the talented art team behind Overwatch. So for all of us who enjoy chills, thrills, and quick wins in Junkenstein's Revenge, get your trigger fingers ready because Overwatch Halloween Terror kicks off this year on October 12 and runs through November 2.
Overwatch has been a little quiet this year while the development team keeps working on the follow-up, hopefully aiming for a release some time in 2022. But remember that players will get to retain their entire cosmetic collection in Overwatch 2, so it's always worth logging it to nab the latest batch of new skins, voice lines, and more.
So far, Blizzard has teased new looks for Reinhardt, Echo, and Brigitte on Twitter, but we can expect lots of cosmetic goodies to appear in our loot boxes during the three-week event. There is usually a hero who stars in each week's extra challenges and gets special, one-time-only unlocks, so be sure to play regularly if you want to have the full collection.
And here's an extra tip: When you queue up starting on October 12, I highly recommend playing with a large stash of candy close by. Double the rewards!