Celebrate fall and the weekend with these adorable autumnal animals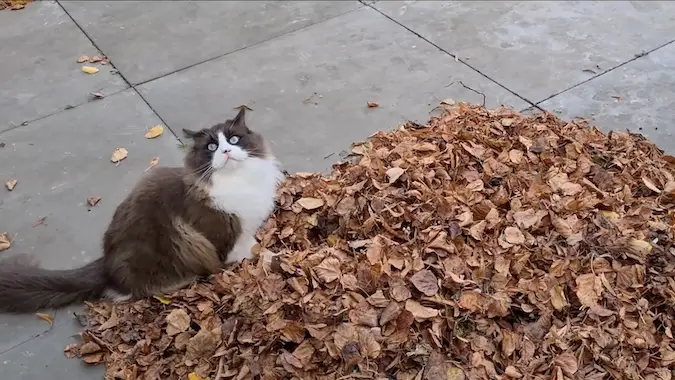 It's fall in my little corner of the world and I could not be happier about it. Pumpkin foods! Cozy sweaters! And so many lovely autumn leaves!
But I'm not the only one who's enjoying the foliage and the change of the seasons. These critters seems to be pretty happy about it too.
Dog goes ZOOM
Ah, to have that much energy!
Another dog goes ZOOM
I'm getting the impression that dogs have no chill when there's fun to be had.
Cats, of course, have all the chill
So graceful. So elegant. So floofy.
Well, maybe not all of them
Loki the cat clearly is not interested in becoming a YouTube star. He's only interested in leaves. Respect.
A different kind of 'kat
Hakuna matata, little friends.
The perfect afternoon
Yes, I know we just had bunnies last week. But this one has a cute sweater and this park looks lovely. And are you really going to complain about more bunnies? That's what I thought.