Island Expeditions to be soloable in patch 9.1.5, so you can finally collect the mounts, pets, and transmog you've been looking for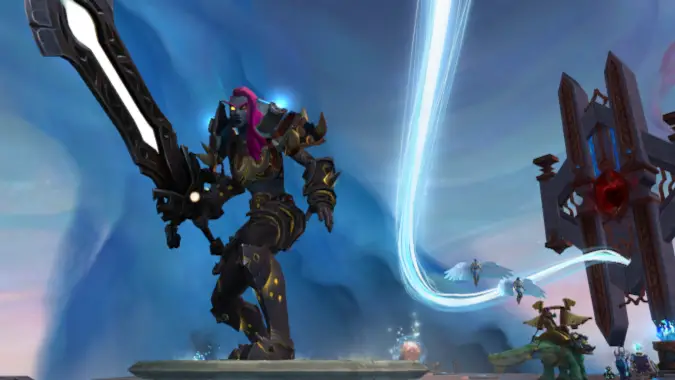 Yes, that's right — in patch 9.1.5 you'll be able to solo queue for Island Expeditions, so you'll be able to run Expeditions by yourself or with up to two friends rather than having to wait for others to queue up. If you've been trying to get a transmog look that just hasn't dropped or you're looking for salvage crates to collect various mounts and pets, you'll no longer be forced find a party of three people looking to do old content, unless you want to run with a couple friends.
In order to start an Island Expedition, go to your faction's capital city from Battle for Azeroth — Dazar'alor for Horde or Boralus for Alliance. Horde can queue up from Captain Rez'okun, while Alliance will interact with Flynn Fairwind to begin their Island Expeditions. Players who were active during Battle for Azeroth will be familiar with this process, as it's essentially the same as it was then. Keep in mind that Island Expeditions can also be accessed by characters starting at level 10, perhaps making for an appealing way to level alts. If nothing else, it offers a break from the norm while you're trying to get your new alt to cap, with tons of loot available for the taking.
Yes, I said loot. Island Expeditions offer a variety of transmog looks which come from green armor pieces, for example the Geocrag set which looks like the Warrior Tier 11 from Cataclysm, as well as many others. There's also a host of weapons that match the appearance of raid gear from previous expansions, or have entirely new looks that go well with such gear like the Plundered Blade of Northern Kings. In short, there are quite a few items, mounts, pets, and other drops that might well tempt a completionist player to go back to Island Expeditions. Making it so a solo player can farm these by themselves on a variety of levels is, in my eyes, a really good move.