Here are some heckin' handsome hedgehogs for your happiness — for real this time!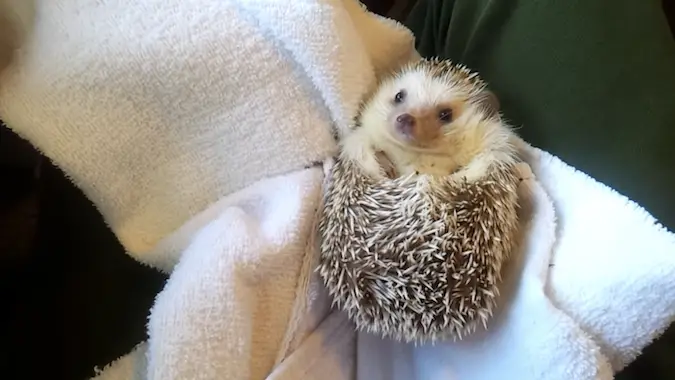 I am a cuteness purveyor of my word. So as promised after last week's bait and switch (#sorrynotsorry), here are some actual hedgehogs for us to coo over.
I think many of us can relate to the hedgies. Prickly exterior, inclined to curl up and shut out the world, but all adorable when we relax. So unroll, channel your inner hedgehog, and enjoy this collection of cuteness to start your weekend.
How to instantly calm a grumpy hedgehog
And probably a grumpy human, too. I'm feeling calmer after watching this cutie.
The most relatable content
This is a very good imitation of me attempting to get out of bed in the mornings. The struggle is real.
One foot…
…two foot!
Happy birthday, dear hedgie, happy birthday to you
And many moooooooore!
Squeak
Squeak squeakum squeak-squeak?