Here are some heckin' handsome hedgehogs for your happiness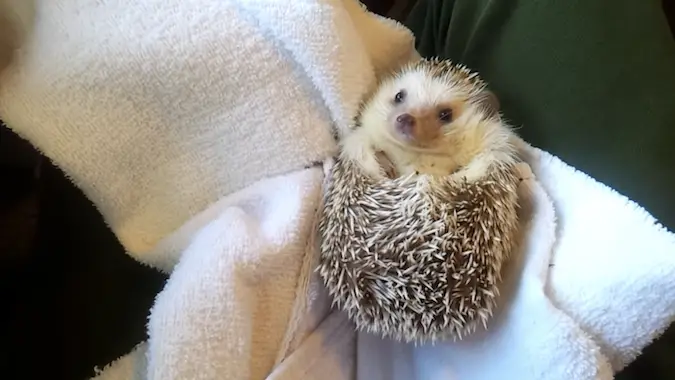 Hedgehogs are so adorable. Look at that cutie in that photo, with the teeny nose and the teeny eyes! The only way it could be more adorable is if it was blue, super-speedy, and loved chili dogs.
That's right, in a bit of a bait-and-switch, this week we're not looking at IRL hedgies. In honor of Awesome Games Done Quick, we're highlighting the world's most famous video game hedgehog. These clips are of all kinds of Sonic titles shown off during GDQ fundraising events over the years. Enjoy some ridiculously good gameplay here, and then if you want to feel even better about life, consider tuning in for some of the final day of AGDQ 2022.
And don't worry, I will show you actual hedgies next week. Promise!
Gotta go really, REALLY fast
I love it when a world record happens during the Super Bowl of speedrunning, and this ranks up with my favorite reactions when it's happened.
Any mistakes in gameplay are just so we can enjoy the bangin' soundtrack for longer
Also: hi Tails!
Who needs breathing?
Argick sure doesn't.
What's better than one great Sonic runner?
Two great Sonic runners working together, both playing on the same controller. Yeah, it's ridiculous in the very best way.
What's better than two great Sonic runners?
Three great Sonic runners battling it out to be the fastest!
What's better than three great Sonic runners?
A computer program that turns Sonic Heroes into a lightning-fast blur of mayhem. No humans needed.