Introducing Sojourn, the first new Overwatch 2 hero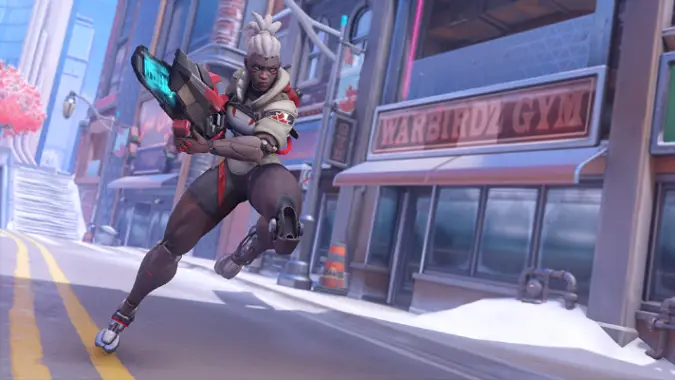 With the Overwatch 2 beta arriving on April 26, we've been introduced to Sojourn—the first new character added to Overwatch in 2 years. Power sliding onto the scene with a railgun in hand, this new hero represents the first new change as we shift into the Overwatch 2 era.
Canadian Hospitality
Sojourn is a fast moving ranged DPS whose  power slide ability can aid in flanking the opposing team to get her powerful railgun in position to take out the back line. The railgun has a rapid fire primary with a secondary charged shot that packs quite the punch.  Sojourn's rocked powered slide has the ability to offer a extra boosted jump to skilled players who can perfect jumping out of the sliding maneuver.  Her disruptor shot offers an AOE slow effect on targets, making them easier picking for team mates or just off the railgun. Speaking of the railgun, Sojourn's ultimate ability—Overclock— briefly supercharges the secondary fire, causing the high impact shots to pierce through enemies, as well as anyone behind them. In the hands of a skilled hitscan player, this attack can wipe out a large portion of the opposing team.
Acting Commander Vivian Chase
Sojourn may be new to the game, but she is not new to the lore. First mentioned in the Winston video Recall and again in Ana's origin story, Sojourn has long been anticipated as "the next hero," the portrait of the white-haired black woman being mentioned in speculation every time a new hero was due to be announced. With the announcement of Overwatch 2 at BlizzCon 2019, the audience erupted at the first official sight of Commander Chase.
Sojourn was a leader of the original Overwatch team, running missions to save the world from Omnics with Jack Morrison (Soldier 76) and Ana Amari. With the dissolution of the original team, Sojourn went off on her own until she heard Winston's call for help. What happened in between remains to be seen, but is hopefully explored when Overwatch 2 releases its story mode after launch.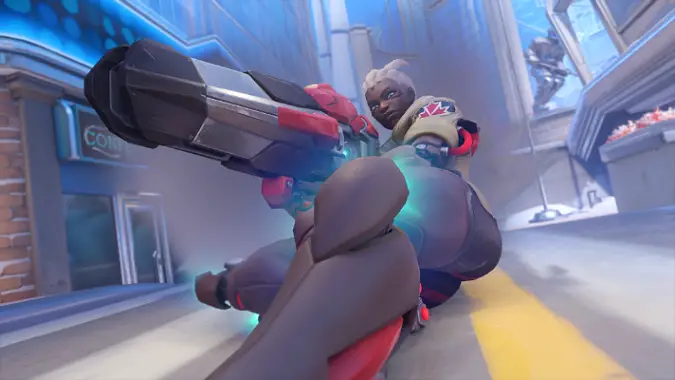 Sojourn, reporting for duty
With the shift to Overwatch 2 approaching, there are many changes coming to playstyles. The end of 2 cap matches is welcome as no one like a tie. The new push mode adds an exciting new gameplay challenge.
The big change, however, is the move from 6 versus 6 to 5 versus 5. With the off-tank position seemingly removed and with less choices in team compositions, it will be interesting to see how Sojourn will fit in the new meta — but she does have the abilities to be a great hero in the hands of a skilled player on paper. Between the Overwatch 2 beta starting on April 26 and the return of the Overwatch League—played this season on Overwatch 2— on May 6, it feels like Mei May will be the beginning of the Sojourn Summer.