Overwatch Winter Wonderland event 2022 is now live with holiday-themed skins and Twitch drops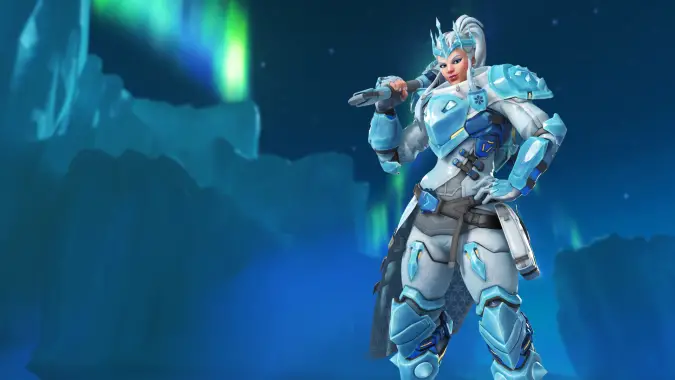 It's a festive time of year, and Overwatch 2 has celebrations underway. Even as the game has adopted a seasonal model, there are still going to be special events marking big points in the calendar. Season 2 has just launched and there will be a lot of pop-up fun happening during the next nine weeks of gameplay, including not one, but two seasonal events. Winter Wonderland is live now and it lasts from December 13 to January 4.
As with the Halloween Terror event earlier this year, some seasonal cosmetics are available by completing limited time challenges during Winter Wonderland. Most of them center on playing special game modes that have traditionally cycled into the game in wintertime: Mei's Snowball Offensive, Snowball Deathmatch, Mei's Yeti Hunt, and Freezethaw Elemination. Accomplishing six event challenges will reward you with a frosty new look for Brigitte.
If the challenges aren't your bag of toys, then be sure to keep tabs on what's cycling through the Shop. For this first Winter Wonderland week, you can pick up some classic skins of winter festivity. There's also some less seasonal looks for Kiriko and Genji, both of whom look like they should be hanging out at an underground cybergoth bar. Which, as an aesthetic, I am a huge fan of. There's also a gorgeous celestial Star Sheep bundle for Orisa. Expect those to only be in the Shop for a week; new looks will rotate in every Tuesday. One of them is likely the new Ice Angel skin for Echo that was briefly shown in the Season 2 trailer.
Twitch Drops are also getting in the holiday spirit. From December 25 through January 4, you can secure treats for D.Va. Two hours of viewing grants you a seasonal victory post, and an additional four hours unlocks the legendary Sleighing skin that debuted last year.
Fortunately, all this holiday fun will also help you make progress on the current Battle Pass trajectory, which has a fun mix of nods to Greek mythology plus lots of fun cosmetics for a Matrix-inspired Symmetra and a Newsies-inspired Tracer. In other words, there will be loads of potential unlocks at your fingertips if you log a lot of hours in-game over the coming weeks.
Updated December 13, 2022