Who (or what) was your first "unbeatable" boss fight?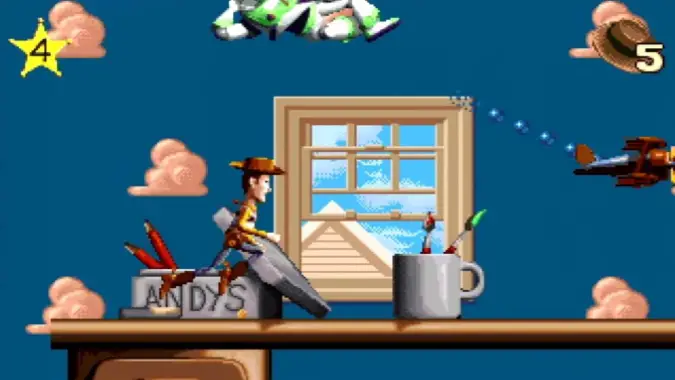 Boss fights are a crucial pillar of what makes games memorable, we know this, and while "unbeatable" might be a bit hyperbolic, we've all faced a boss that put us through the ringer so badly we contemplated life, the universe, and everything — or at least put the game down for a little bit. I remember the first boss fight that ever made me feel that way: Nightmare Buzz from Toy Story.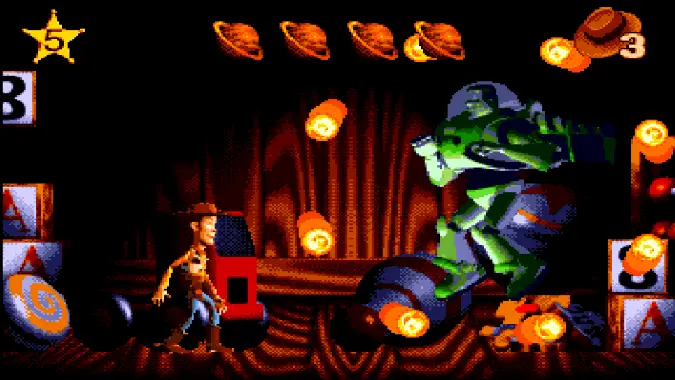 In this side-scrolling platformer, you were in control of Woody and your main goal was to platform your way to the finish line at end of each level. The only tool you could use was Woody's drawstring which could stun enemies or interact with other toys and the environment. It was a really fun game that I spent hours playing as a kid and I remember it fondly, for the most part.
Most of the levels aligned with different scenes from the film, as you would expect, but one of them was completely new. In this level, Woody is having a nightmare about an evil Buzz Lightyear with real lasers seeking to eliminate him. Nightmare Buzz was protected by a set of orbs that would revolve around him and he would float around the screen, occasionally firing his laser at Woody. Arguably, the most distinct aspect of this boss fight was the really creepy music — it just unnerved me as a kid.
Looking back, the premise was pretty simple — avoid the lasers by ducking or jumping, take out his orb shield with the drawstring, and then hit him but I just couldn't do it. The combination of avoiding his lasers, taking down his shield, and then his health was just too much for my tiny hands and low DEX skill. The closest I ever got to beating him was getting his health down to half. I had some help in getting past him so I could enjoy the rest of the game but I never beat him myself (though I'm sure I can mop the floor with him if I had a working copy in front of me).
Since then, I've come across and completed some pretty difficult boss fights and encounters — Sephiroth (Kingdom Hearts), Sigrun (God of War), Taron Malicos (Fallen Order) — but I'll always remember Nightmare Buzz.
Do you remember your first "unbeatable" boss fight or encounter? What made it difficult to you?