When will the next edition of D&D be released? And will it be 6e, One D&D, or something else?
Since One D&D started its playtesting, the main question on everyone's mind has been: when will One D&D officially release?
Over the lifespan of D&D, each new edition is a complete overhaul of the one before it. 5th Edition is very different from 4th Edition mechanically and 4th Edition is a different game than 3rd Edition. However, 3rd Edition had a 3.5 Edition that helped to polish or clean up a lot of issues with the game. It wasn't a completely new game, and players could choose parts of e3.0 they preferred and still incorporate them into the game. When 3.5e came out in June 2003, three years after 3e released, it didn't make everything in the previous edition obsolete, and all 3e content was still compatible — like Winninger said would be true of the 5th Edition material.
Yes, there have been ongoing playtests to give us a small taste of what's to come in the future of D&D, with certain updated aspects coming out in pieces, like the new or revised versions of Species — the new name for 5e's Races — updates to Classes, and a revamp to the way Feats work. There has also been a delay in what's available due to recent issues regarding the Open Gaming License. That still leaves the questions — how much more testing is there to hash out before we can get these books for real? When can we expect to see One D&D officially released?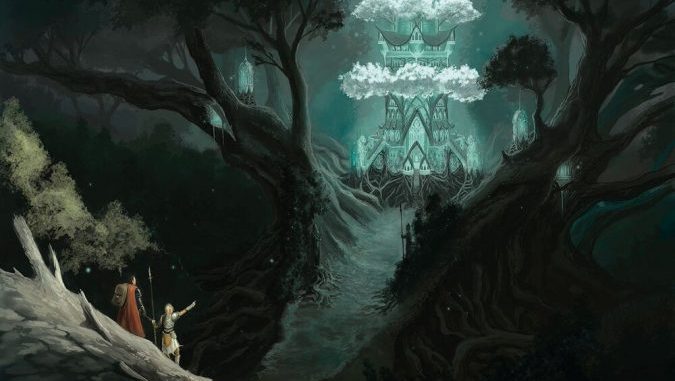 One D&D is on track to release in 2024
All that has been said so far with regard to the release date of One D&D is, "2024," which would also serve to commemorate the 50th anniversary of D&D. We're not sure which month or season to expect One D&D, yet. We know there will be three books — the Player's Handbook, the Dungeon Master's Guide, and the Monster Manual — which will make up the core of the new ruleset. Whether or not these will be released all at once or spread out hasn't been stated conclusively. Of course, given the nature of the game and these books, in order to fulfill their functions, they'd have to be purchased together, which would imply the release of all of them would happen at about the same time.
At first, the test material was rolling out fairly quickly. However, there has not been any new playtest material released publicly since December — coinciding with the self-inflicted OGL controversy. Only four of the eleven classes have seen any kind of testing so far, and only one subclass has been featured for each class. Depending how much they want players to test, both the scope of testing and the release schedule could impact when the game's official launch.
Given the nature of big business, it may make sense to look at overall sales trends, too. Since the fiscal year is the same as the calendar year, they may be targeting that especially important fourth quarter. Parent company Hasbro reported a year-over-year loss over the 2022 holiday season, so it makes sense that they may want to release such a highly anticipated new product in that quarter in upcoming years.
Then it comes down to expansions and supplemental material as 5e sings its swan song, in part to celebrate that important anniversary. WotC put out a schedule of D&D 5th Edition releases for 2023. The final part of that will release early 2024. However, at no point have they stated what will come out in the rest of 2024 for 5e, or if anything additional will come out for One D&D. Wait for these announcements to give a hint as to when One D&D will release. If there is more for 5e, then One D&D will come out later in the year. If they announce there will be additions to One D&D following — or if there's a conspicuous gap in the release schedule — then it will be earlier in the year. For now, we're estimating that the release will fall toward the end of the year, just in time to boost those Black Friday receipts.
Originally posted October 5, 2021. Updated February 20, 2023.