"Looking Good"? How to look your most dapper for the March Trading Post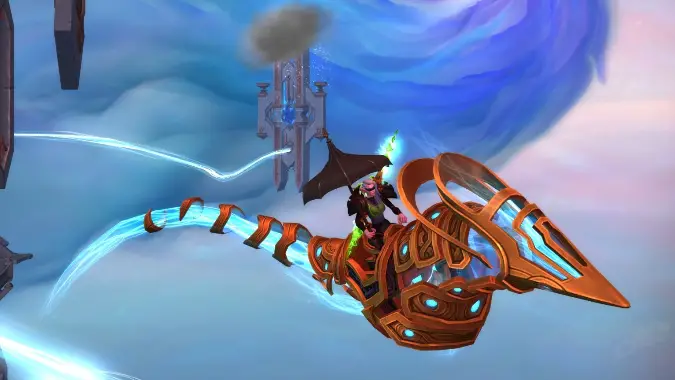 Looking through the March Trading Post activities, you will see a number of them require that you complete the listed task while "Looking Good" — but what is "Looking Good," you cry? It's completing the activity named in the list while under the effect of one of the following toys.
Note that most toys have a cooldown on their use, and dying or mounting, shape shifting, casting or catching a taxi, etc. can clear the buff for many toys. You may want to check the comments on Wowhead for the toy you plan to use to see if it is a good choice for the activity you are trying.
A number of these items also require a specific time of the year to obtain, or reputation with a specific faction, or a fair bit of luck. Long term players will probably have several of these already. New players will want to focus on the more easily obtained ones for now, but consider working towards the others in the future in case this fun and quirky requirement comes around again.
A couple of additional activities require that you are "Looking" Good, which is, somehow, different. They use the following two special toys:
Onyx Glare-Reducers — these nifty sunglasses are purchased in your faction's capital city from Finn (Alliance) or Ca'nees (Horde) for 500g – reputation discounts apply.
Craftsman's Monocle — this item is considered a cloth helm, crafted using Engineering and requires Engineering to use.
Happy hunting!