WoW
Mar 17, 2023 4:00 pm CT
Dracthyr will be able to be other classes (eventually, maybe)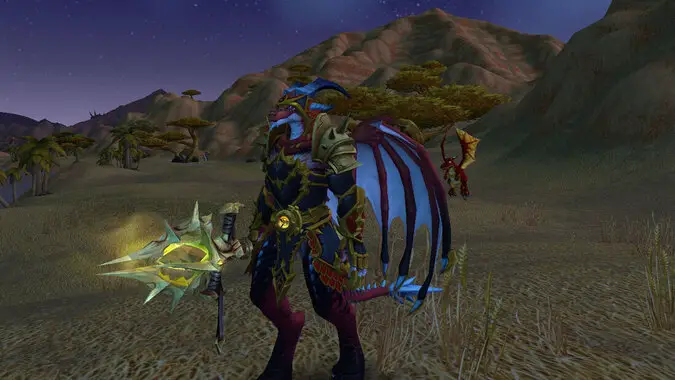 If you were disappointed to find that Dracthyr were limited to the Evoker class, we have some potential good news for you. In a recent interview, World of Warcraft Game Director Ion Hazzikostas stated that in the future, there's a high probability that Dracthyr may be able to choose other classes — although that's not going to happen for a while yet. He also stated that when it comes to new race/class combos, Blizzard wants there to be a story-based reason why a race can suddenly pick up a crossbow, tame a pet or hurl Frostbolts, rather than simply opening up new classes just because, the way they did with Draenei and Tauren Rogues at the start of the expansion.
However, this means we may not see Evokers ever open up to any race but Dracthyr. The Evoker is designed, both in terms of gameplay and story, as literally evoking the Draconic power inherent to the Dracthyr. It's not that the developers couldn't make Evokers playable by everyone, so much as there's not much reason to do so, and it would be a pretty hard sell in terms of why it was suddenly happening — the example was given of a Gnome suddenly sprouting wings and breathing fire mid-combat.
I would also hope that if we got Dracthyr Warriors or Paladins that we'd also get some chonkier Dracthyr, as I still feel like WoW is deficient in body varieties, with just two currently in the game for most of us. But I do think it would be a good move to let Dracthyr play some other classes. Some would be difficult to work in lore wise — Dracthyr Warlocks, or Druids, or even Priests might be somewhat of a puzzler to work out story reasons for the embrace of those kinds of power, but not impossible. Some, like Shaman and Mages, feel like they could be surprisingly good choices to include lore-wise, while standbys like Hunters, Rogues, and Warriors feel pretty easy to justify in nearly every case.
But right now this is all conjecture. While the Game Director saying it will probably happen feels like solid confirmation, it's always good to take anything with a few grains of salt until an official announcement that a feature is coming in a particular patch or expansion. For now, though, it's possible Dracthyr could see other classes on their select screens in the future and I think that's a good thing.