WoW
Apr 3, 2023 1:30 pm CT
Dragonflight Season 2 adds Aberrus raid, new Mythic+ rotation, and big affix changes in patch 10.1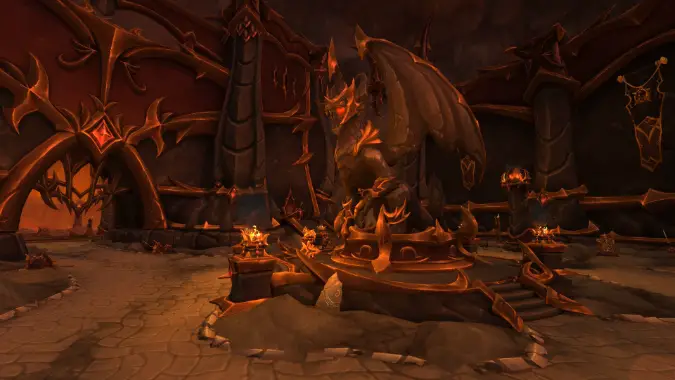 The release of Dragonflight patch 10.1, Embers of Neltharion on May 2 will herald the start of Dragonflight Season 2 on May 9, which will bring a new raid, a new world boss, and a fresh season of Mythic+ dungeons. You'll find much of the patch's content located in the subterranean Zaralek Cavern zone, including the new raid, Aberrus, Neltharion's long-lost laboratory.
Patch 10.1 will be packed with content, but right now we're going to focus on the new raid, new Mythic+ rotation, and other changes coming to group content in Dragonflight Season 2.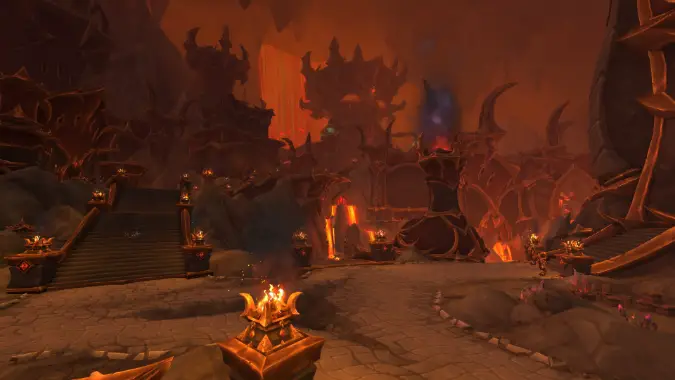 New raid: Aberrus, The Shadowed Crucible
Located in the north of the new Zaralek Cavern zone, this raid will include nine bosses and expand on the story of Neltharion and the creation of the Dracthyr. The three Primal Incarnates Raszageth freed are seeking Neltharion's laboratory in order to claim his source of power, but they're being challenged by the leaders of the Dracthyr who hope to reclaim that power for themselves.
The raid will take place in Neltharion's secret laboratory in the darkest reaches of the Zaralek Cavern. It's surrounded by lava and has an aesthetic that looks like Castle Nathria was redesigned by the architect of the Icecrown Plague Wing.
The full list of bosses isn't yet available but we know we'll face Scalecommander Sarkareth, who seeks to claim the legacy of the Dracthyr, an elementium dragon Neltharion experimented on, hydras, and other enemies yet to be revealed.
Kazzara, an elementium dragon
Molgoth
Experimentation of Dracthyr, an example of Neltharion's failed experiments
Zaqali Invasion
Rashok
Zskarn
Magmorax
Echo of Neltharion
Scalecommander Sarkareth
This raid will launch simultaneously for LFR, Normal, Heroic, and Mythic difficulties on May 9, one week after patch 10.1 goes live. After the first week, new LFR wings will roll out every other week, with LFR wing 2 on May 23, LFR wing 3 on June 6, and LFR wing 4 on June 20.
New tier sets
A new raid means a new class set to collect. The theme of the zone is underground, decay and corruption, a mad scientist with a heavy dash of Old Gods whispering in his ear. It brings to mind Blacking Lair, and in fact the tier sets are inspired by BWL's aesthetic — sharp and uncomfortable looking hinting that this is not time to relax.
New World Boss
We know that there will be a new World Boss in Zaralek Cavern, a pair of Djaradin Elders who likely do not take kindly to us venturing into their realm — but we don't yet know their name or exact location.
Based on previous expansions, our expectation is that this encounter will be active every week, while the existing bosses will continue ne on a four week rotation. The new World Boss typically drops loot with an item level comparable to the current Normal Raid tier.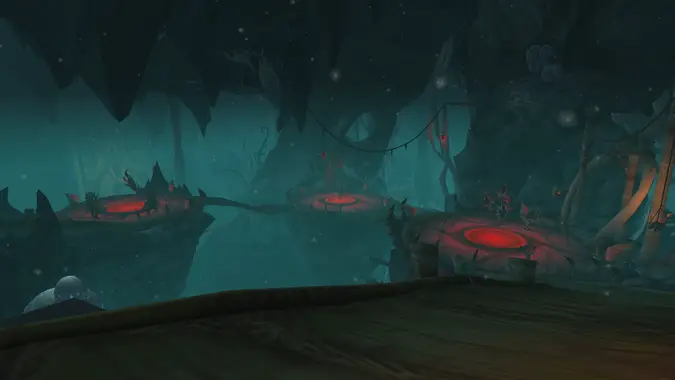 New Roster of Mythic+ Dungeons
With the start of Dragonflight Season 2, the previous roster of Mythic+ dungeons will be retired and a new group will become available. The mix will again be four dungeons from Dragonflight and four older dungeons from legacy content:
Brackenhide Hollow — located in The Azure Span in the Dragon Isles
Halls of Infusion — located in Thaldraszus in the Dragon Isles
Uldaman: Legacy of Tyr — located in the Badlands in the Eastern Kingdoms
Neltharus — located in The Waking Shore in the Dragon Isles
Freehold — from the Battle for Azeroth expansion, located in Tiragarde Sound in Kul Tiras
The Underrot — from the Battle for Azeroth expansion, located in the Nazmir zone in Zandalar
Vortex Pinnacle — from the Cataclysm expansion, located in Uldum in Kalimdor
Neltharion's Lair — them the Legion expansion, located in the Highmountain zone in the Broken Isles
There will still be the Fortified/Tyrannical baseline affixes, with rotating affixes at rank 4 and 7. However, rank 10 affixes are being removed entirely — a few new affixes are being added to the mix, but they aren't intended to be rotating seasonal affixes like Thundering.  Difficulty will continue to scale up for higher keys, but there won't be any additional affixes to worry about.
Blizzard wants to "refresh" the affixes, aiming to have a mix of affixes that promote counterplay rather than just cause headaches. However, time will tell whether this new lineup of affixes accomplishes that goal.
Originally published March 8, 2023; updated April 25, 2023