Cute!
May 5, 2023 4:00 pm CT
It's self-care for all with these clips of cute canines getting grooomed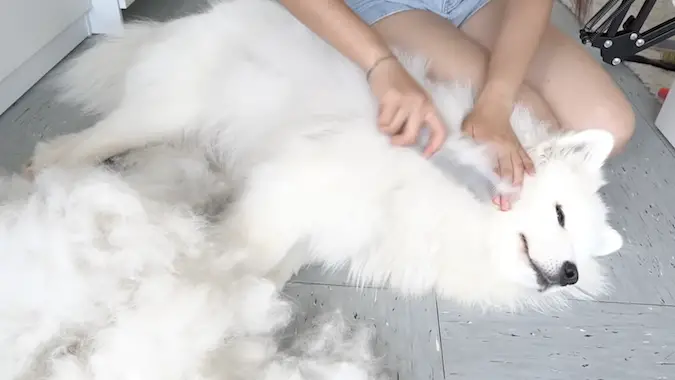 When spring is in the air, I often think about redoing my look. Something about all the fresh, green world around me gets me inspired for a new hairstyle or a wardrobe revamp. And cute critters likely feel the same way. It's good for them to look their best, so they can feel their best!
To that end, Cuteness HQ is here to get you inspired for a spring makeover with these puppers getting their groom on. Enjoy!
Ultimate spa day
Yes, he is a handsome puppy.
Ultimate zen
You could probably make a second pooch with all the excess fluff.
Ultimate tiny terrier
Excuse me, why is there no champagne cologne for humans?
Ultimate bath time
Gotta feel good to get rid of all those snarls and matting.
Ultimate floof
Whoops, sorry, didn't mean to include a topiary video. I thought it was a dog!