So, how are we liking Diablo 4 so far?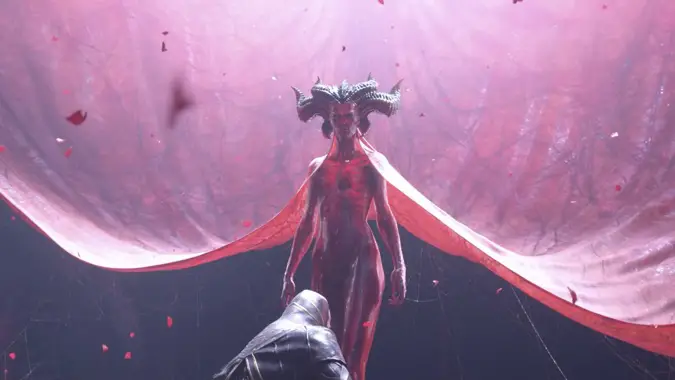 It's been a few days since Diablo 4 formally released, so I figured it's a good time to ask how we're doing with it so far.
Personally, despite being able to jump in during the early access window, I'm only around halfway through the story. It seemed like I was in Act 1 forever, and I leveled to 30 during it, while I only hit level 34 by the end of Act 2. I dropped my World Tier level toward the end of Act 1, but I think the bigger factor was that, in Act 1, I made a point of doing all the dungeons I came across which boosted my Rogue skills, while I skipped everything in Act 2 that I didn't do while I was doing the main quest line. I also did a Stronghold during Act 1 solely because I really wanted that "The" Title prefix, but haven't touched them yet.
A lot of it is wrapped up in the story. I love a good twisty whodunnit during the summer, and Diablo 4 delivers on that from the very first story beat. I don't want to talk spoilers here — especially since I'm only halfway through — but even though there have been arcs I thought were a little predictable, they were still a good time.
There are a few things I'm not liking, though. The main one is that I can't remap my movement keys to WASD. Every other combat, windows burst open like fireworks as I slap my fingers across the keys by muscle memory. I'm kind of having a tough time with the MMO-lite aspects of the game, too — it's rare that I get a full uninterrupted hour to play, so I'll often come back dead, or worse, I'll have to start a dungeon again from scratch. Also, I completely understand that it's just the vibe of the game and how ARPGs work in general, but the small glimpses of the walls and the vantage points of places like the Alabaster Monastery really, really make me wish I could tilt my camera up just a skooch.
So, how's your Diablo 4 experience going so far? Are you blitzing through every story beat ASAP, or are you smelling the roses with Dungeons and Strongholds? Is there anything getting in the way of awarding this title a perfect 5/7? Or, are you skipping the title entirely?