Mother's Blessing event in Diablo 4 this weekend provides 25% bonus to experience and gold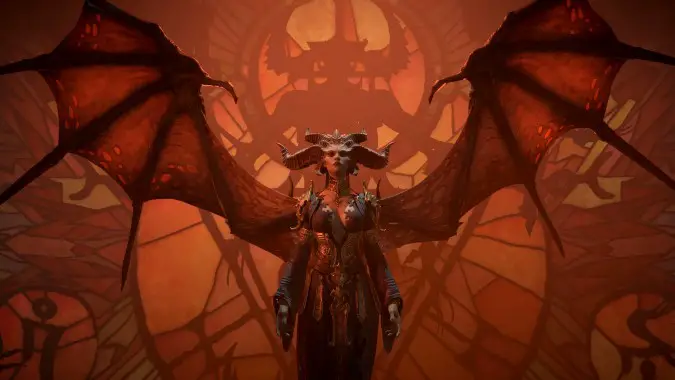 Update: Sorry, disappointed readers, but the Mother's Blessing event has ended, and there's no word on when or if it will return. For now, all gold and XP gains in Diablo 4 have returned to normal. But if you're trying to keep up with Season 1, we have tips on finding the game's side-quests, how to complete the Season's Journey, and how to get the must-have Wrathful Malignant Invoker.
Rejoice residents of Sanctuary for this weekend Lilith has deemed us worthy of a boon to our gold and experience while adventuring. From Friday, September 1 at 10am PDT until Tuesday, September 5 at 10am PDT Diablo 4 players will receive 25% extra gold and XP regardless of whether they are playing on the Eternal realm or playing their Season 1 characters. This bonus extends across all World Tier difficulties, so there's no need to move up or down to take advantage of it.
Mother's Blessing comes at a fortuitous time as the game itself is discounted this weekend as well, so someone starting new will get an extra boost for their first character. As the game has been out less than two months, however, it seems odd that Blizzard would already be offering discounts and bonuses to playing. Coupled with the fact that Season 2 has already been announced despite not arriving until October 17 one has to wonder if Blizzard's expectations for Season 1 engagement aren't being met.
Then again, it may simply be a case of wanting to keep Diablo 4 in the public eye during a holiday weekend in the United States. With GOTY-candidate Baldur's Gate 3 and the imminent Starfield dominating the news lately it makes sense to try to eke out engagement via this sort of enticement. Whether it has an impact remains to be seen however.
Regardless of the reason that Blizzard is making these offers now, those of us still partaking in the Diablo 4 experience have an extra reason to log in this weekend. For anyone who got tired or distracted during Season 1, now's the perfect time to return and make progress unlocking the collectibles on the Battle Pass, or for simply enjoying your time working on unlocking options in the paragon board or discovering all of Lilith's Altars or taking over the local Strongholds.
Originally published August 31, 2023; updated September 6, 2023