BlizzCon
No comments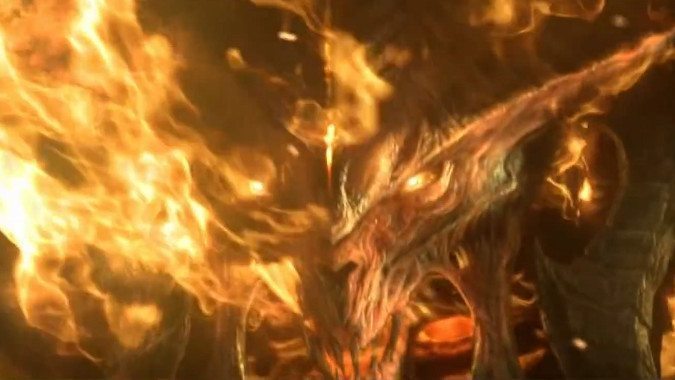 Sorry, Diablo fans, there won't be any news for you at BlizzCon
I am a huge Diablo fan. I have played since the first game's release, and the end cinematic of Diablo 1 still ranks in my top 10 gaming moments. I was fortunate enough to be at the Worldwide Invitational when Blizzard announced Diablo 3. The stage lit up with dramatic red lighting and a a guitar started playing the familiar theme music. The crowd cheered and then went silent to listen. No one needed more than that to know that Diablo 3 was coming.
That was in 2008. Diablo 3 was finally released in 2012. The Reaper of Souls expansion was released in 2014.
Since Diablo 3's release, we've had three World of Warcraft expansions, six Hearthstone expansions (and four adventures), the release of Heroes of the Storm and the addition of 35 new heroes, and two StarCraft 2 expansions (plus the Nova Covert Ops missions). And in Diablo? We've had Reaper of Souls, a few patches, the Necromancer class, and whispers of a remastered version of Diablo 2.
And at BlizzCon this year, Diablo fans will get nothing, leaving one of my favorite game franchises to continue collecting dust. Today, Community Manager Nevalistis announced that the Diablo team "won't be making any new Diablo announcements." Diablo 3 will be playable on the show floor (but it's the same version you can play at home, so we can't recommend waiting in line for it) and there will be some Diablo-related panels to watch, but don't expect any news. But hey, this means Diablo fans can spend their Virtual Ticket money on something more exciting. Like avocado toast. (Mmmm, avocados.)
Diablo
or
Diablo
expansion at BlizzCon for several years now, and I'm beyond disappointed by this news. At least Blizzard let us know in advance this year so we won't bother hoping for them to pay any attention to our favorite game. Thanks for that, Blizzard. I really appreciate you saving me the inevitable disappointment.
Nevalistis asks for our continued patience, and, really, we have no choice but to comply. After all, it's not like we can wish a new Diablo into existence — I've already been trying that for years. (I think I'll refocus my efforts on wishing a new Mass Effect into existence, which seems just as likely at this point.)
You can read the full statement from the Diablo team below.
Hey everyone,
BlizzCon draws near, and we wanted to give you an update about Diablo's presence at the show. Last year at BlizzCon, we kicked off Diablo's 20th anniversary by announcing the old-school cathedral dungeon (if you missed that the first time around, it's coming back in January) and unveiling Rise of the Necromancer. This year, we want to give you a heads-up that while Diablo will be on the show floor, we won't be making any new Diablo announcements. There will be a time for that at some point in the future, but that time is not now.
However, in addition to the special BlizzCon Diablo III in-game reward, we'll also have Diablo panels for attendees and Virtual Ticket holders, and, as always, we look forward to a weekend filled with fun and revelry with the heroes who call Sanctuary home.
Patch 2.6.1 is on the horizon. Looking beyond that, we're hard at work on the future of Diablo and exploring what's next for the franchise. Please be patient. Our passion for Sanctuary burns as bright as the High Heavens and as hot as the Burning Hells—and we're excited to hunker down and get working!
Until next time,
The Diablo Development Team