Patreon funding update round 2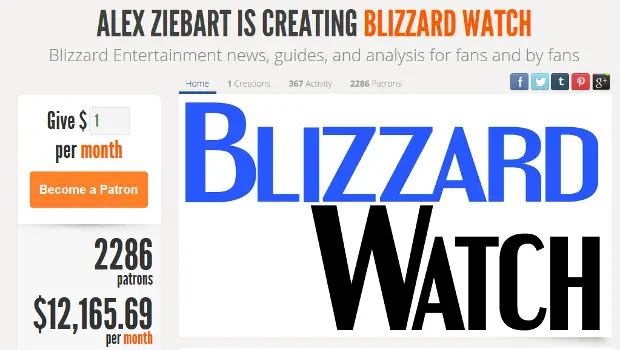 We've officially blown past our $12,000 Patreon milestone. So very many of you have asked us what milestones come next. Honestly? We don't think we should add anymore. That doesn't mean we don't want anymore contributions and that doesn't mean we don't have ideas for expanding our content. What it comes down to is this: we set our initial goals in the thousands of dollars because the basic necessities for running a site like this one are expensive. Our first goal of $8,000 would let us begin operations as a professional outlet with a small number of full-time staff. The goal of $10,000 was a necessity because class columns are a large, expensive undertaking. For our final goal of $12,000, we picked a number that would let us begin expanding coverage into game titles beyond World of Warcraft and do it well.
From this point forward, setting goals in the thousands of dollars would be nothing but arbitrary. Now that we've hit those major milestones, even another $50/month lets us do another cool thing. Everything we receive will be put toward securing the future of Blizzard Watch and producing good content. It doesn't make sense to continuously add new milestones that simply state "we will do more." I made a joke on Twitter last night that if we hit our $12,000 goal, I would create a milestone for $100,000 with the description something awesome. That's effectively what this is, only it would be ridiculous to actually put that on our Patreon. We don't have a cash goal past this point. Whatever we get, we'll do something awesome with it.
We're making a great deal of progress behind-the-scenes to get the ball rolling on all of the goals we've met so far. We won't let you down. Once again, thank you for your support.