Heroes of the Storm Lost Vikings developer insights blog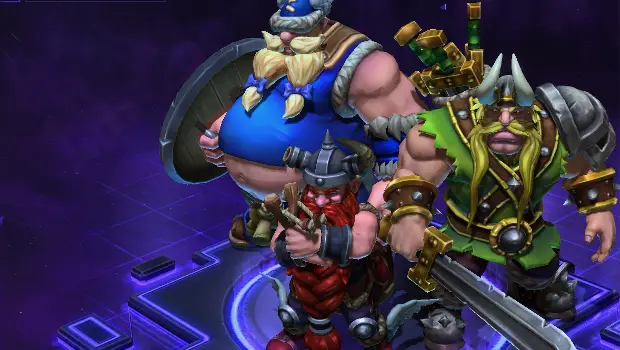 Heroes of the Storm community manager Trikslyr had an opportunity to chat with designer John Hodgson in the latest installment of the Developer Insights blog, mostly about the hotly anticipated Lost Vikings Hero. Hodgson talks about trying to preserve each Hero's flair from their original entry into their Blizzard franchise, and how the design team tried to import those qualities into the Nexus. The original Lost Vikings game was built around a swapping mechanic, so by retaining that aspect of the original game they've created a very unique Hero.
From there, they further discussed the mechanics of the Vikings. You can control all 3 as a unit or split them up, "a challenge in micromanagement." They are the only Hero to date with an ability like this, and they're made even more unique by the fact that unlike all the other Heroes they don't start off with activated abilities. The Vikings start off with only hotkeys for movement. Instead you have to talent into their abilities. The reasoning behind that decision and the development of the Vikings' heroic abilities round out the interview, which ends with a quick anecdote about the pratfalls of game design.
Now that we know a bit more about the design process behind them, are you looking forward to playing as Olaf, Baleog & Erik? If you're still waiting impatiently to enter the Nexus for yourself you may want to try out the original Lost Vikings game while you do. It's available as a free download from the classics section in the battle.net game client download page.