Tiger Strikes hotfix on the way for monks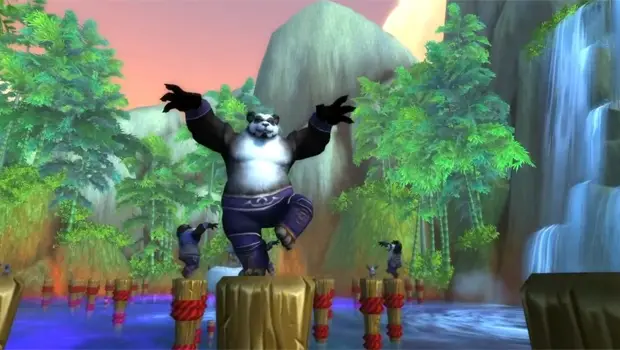 Patch 6.1 is coming tomorrow, and shortly after that a few important hotfixes for monk players. A bug was found for Tiger Strikes applicable to all monk specializations — it wasn't triggering from multistrikes, but it was incorrectly triggering from unsuccessful autoattacks. This behavior is being fixed, and as a result monks should see damage go up. However, because there has been an increase to overall damage, all three specs have been adjusted as a result, in order to bring their damage more in line with each other. For more details, check out the blue post below.
We recently found a significant bug with Tiger Strikes for all Monks, and wanted to explain the incoming fixes that will resolve it.
The bug itself was twofold. First off, Tiger Strikes was incorrectly able to trigger from unsuccessful autoattacks (such as those that miss, or have been dodged or parried). However, it was NOT able to trigger from Multistrikes. We'll be fixing Tiger Strikes to its intended behavior: it will no longer activate on unsuccessful autoattacks, but will be able to activate from successful Multistrikes.
Fixing those bugs will result in an overall damage gain for all Monks, so we'll be making a couple other adjustments:
For Brewmasters, we're going to reduce the damage done by Keg Smash by 20%. We felt that Brewmaster DPS was too strong already, and the Tiger Strikes fix only pushes them further.
Windwalkers and Mistweavers were a little weak, which is why we're increasing Rising Sun Kick's damage amplification debuff from 10% to 20% in 6.1. The Tiger Strikes fix will be a small damage increase on top of that, but we're going to keep an eye on where Windwalkers and Mistweavers end up as a result of it before making any further adjustments if necessary.
These changes were not able to make it into the final 6.1 build, but will be hotfixed in shortly after 6.1 goes live.